In part 1, I talked about the two things in order to gain a spot on the first page of the search results. Now, I shall continue to give you more tips. If you are ready, here we go!
Developing Your Content for the Users
There are many channels to help you get the exposure you want and get a high organic ranking. However, there is something more important than that, which is improve and aids in the users' journey to finding answers.
Hence, the top focus of a content should be to answer the queries of the users. Create an exceptional content that presents plausible solutions within the bounds of possibilities. Additionally, you should able to reply to many inquiries. In one article, you should be able to hit 2 birds with 1 stone. The content that you should present needs to be different from the rest, imaginative, and fresh to the eyes of your readers.
The Significance of Link Building
The volume of backlinks has an influence on the website's credible organic rank. According to an SEMrush research, it shows us that there is an astronomic drop on the volume of the referring sites in high keyword searches for the search results on page 2 to 15.
Even if backlinks are imperative, the volume of links are more essential. From a wider standpoint, backlinks is the result of an affirmation of your content. The more websites that link your content, the more shares you get from people.
Your strategy should center on attaining authentic and suitable backlinks. Links that came from shady directory sites are definitely not counted.
The predicament here is, with no visibility, how then can you spontaneously lure backlinks to your site? This will include establishing a well-planned link scheme.
Basically, there are various sources for backlinks if you have the knowledge where to look for them. Let the tips here lead the way for you.

Evaluating your competitors' links – where do they get their links? Maybe you can connect with these sites as well.
Posting on other websites – reach out to other people and express the need to do a guest post.
Fixing broken links – some links may have the incorrect URL. So, give the web admins a heads up on the dead links on their website.
Interacting with other influencers for shares, links, and mentions.
Additional Campaigns
If you provide a top-quality article, there is a huge possibility that users will click your website. In the future, they would prefer you and your website because they know YOU WERE ABLE TO SATISFY THEIR NEEDS.
To expand your horizons more, your business could try paid promotion. This way, content can be brought to a wider set of audiences and influencers. Evidently, the idea here is to market your brand, and to establish it online. Therefore, you have to optimize and boost your website according to the feedback that you get.
The next thing to do is to calibrate your content to do the way you want it. Lastly, don't easily believe what you read online. Equip yourself with facts, check out 7 Link Building Myths that You Should Not Believe.
SOURCE: (1)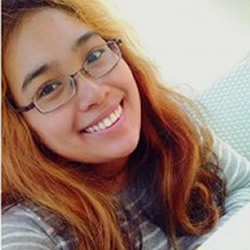 Latest posts by Carmel Lago
(see all)