Preciously, I discussed 5 link building techniques such as advertising and using of social media. To read back, click on 5 Surefire Techniques in Developing Backlinks.
So, let's do a quick summary. Essentially, developing the backlink authority is necessary in attaining website ranking. The reality is the fact that Google considers backlinks as one of the topmost determinants in ranking.
How to develop your more backlinks? First, you have to remember that content and backlinks work closely together. You will need content to attach your links. Without links, your content are not that effective. Below are 5 more helpful tips:
Utilize the skyscraper technique.
This one is from Brian Dean from Backlinko.com. He came out with a method to improve link building. To encapsulate, he mentioned about looking for a "linkable content."
Then, make an effort to work on that idea and do your own version adding a little bit more on the content. The aim is to make it your very own creation and sharing it with your preferred audience.
Interview a significant person in your site
Find a significant person who is outstanding in the field and persuade the person to grant you an interview. Most of the time, the person will feel complimented to be your choice and there is a high probability that the person will grant the interview.
The only prerequisite is that the person has a good number of followers in social media. Once you have finished the interview, share it immediately on your account/s in social media. Request the interviewee to link to their followers. This could result to backlinks.
Build a free tool
When you build a free tool and give it away, the return could be pretty amazing! It is calling people to your website. They will be happy to utilize it and they will tell people they know how they got this FREE tool! It is a good strategy to gain backlinks.
No need to come up with something expensive to give. For as long as you are addressing your audience's needs, they will surely feel indebted to you.
Do your own research.
If you're thinking on how to gather data, just check your online surveys. For one, you have Google Surveys. This is a tool that allows you to do your own survey form. This will make it simpler to ask people their views. The information that you will be able to gather can give you a very interesting idea.
Go to Reddit or Quora to check if someone picked your data. If there is none, turn to social media and share your survey. It will not be long until someone pays attention to it.
Create video transcripts.
Google cannot readily understand your video content. This is something you can work on. Find a recent video of an influencer or a person with no transcription, and then, work on it.
After that, go and compliment the influencer on Twitter, Facebook, etc. Say that you did a transcript for a video that he made and give the link to the person. If he answers you, that is an indirect but clear recommendation. When they share your work, it will surely have a tremendous effect on your website.
SOURCE: (1)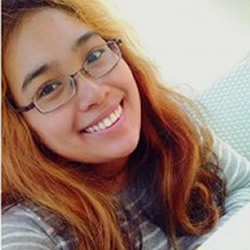 Latest posts by Carmel Lago
(see all)