Optimizing your website is one of the most important SEO tasks that you can do. It's the absolute foundation of your rankings and if it isn't working properly then visitors aren't going to use your website, regardless of how high you rank.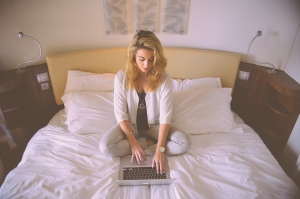 The best way to do this is by using a site audit tool to automatically identify issues with your site and learn how to fix them. With so many different tools on the market, finding the best one can be difficult, however. Luckily, we're here to help.
What is a Site Audit?
A site audit measures the health of your website in a number of key areas. It can reveal insights that you can use to dramatically improve your website's usability and its on-page SEO.
The Best Site Audit Tools
There are a huge number of tools on the market that you can use to complete a site audit. Below we have listed out some of the best.
Ahrefs
Ahrefs is a fantastic all-in-one SEO tool that can help you build link and identify issues with your site. The site auditing tool can find over 100 issues and give you incredible insight into page performance. You'll get an overall SEO health score and tons of reports with recommendations on how to fix key issues.
Botify
Botify is a comprehensive site audit tool that can crawl up to 50 million URLs, scanning 250 URLs per second. You have the choice to crawl your entire site or just crawl a part of it. What's great about the tool is that you can analyze pages with JavaScript in the form of multiple devices and assess your site like a search engine. It will even generate an XML sitemap for you.
BrightEdge
BrightEdge's ContentIQ tools is a great way to crawl millions of pages automatically. What's neat about this tool is that you can customize it to your needs. Small businesses won't have thousands of pages, so you can make sure it only shows relevant information. It's one of the best and easiest ways to get the site information you need.
Conductor
Conductor is an on-demand SEO audit tool that goes hand in hand with DeepCrawl below. What's great about Conductor is that you can use it to crawl your site at any time. There's no need to wait until the crawl cycle is complete.
DeepCrawl
DeepCrawl is integrated into Conductor but you don't need a log-in for the above platform to start using the tool. This is a great tool for eCommerce sites, agencies and big brands who really want to dig deep into their site data. You can get significantly more data if you pay for the Light Plus package.
Moz Pro
Moz Pro is one of the most popular SEO tools in the world. It's no wonder then that it has a great site audit feature that can let you analyze as million as 2 million pages every week. As you'd expect from a Moz product, all of the data is presented in easy-to-consume charts and graphs. You'll even get helpful explanations whenever it does find errors, as well as tips on how to fix them.