If you are trying to improve your rankings, there is nothing better than publishing high-quality content that is optimized for search engines.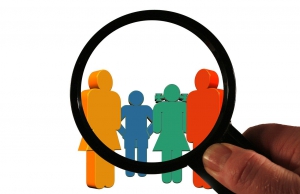 Despite that, there are some sneaky tips that you can do right now to boost your search visibility. In this post, we'll show you what some of those tactics are.
What's search visibility?
Search visibility is simply how well your website shows up in Google's rankings. This isn't the only metric you should use to determine the performance of your SEO campaign, but it is one of the most important. The better your SEO visibility, the more likely you are to show up in search results and get more traffic.
How to quickly increase search visibility
Here's how you can quickly increase your visibility in Google.
Increase the amount of interlinking on your site
One of the best ways to increase your rankings is to give Google a better understanding of what your page is about. One way to do this is by increasing the number of internal links between your pages. Google uses the anchor text of these links to understand what the page it is going to is about. So if you optimize your internal links with keywords and create more of them, Google will get a better understanding of your site structure and the words you should be ranking for.
Improve your meta tags
Meta tags aren't the power ranking factor that they used to be, but they can still be used to improve your rankings significantly. Your title tag is still used by Google to determine where you should rank, for instance. While your meta description isn't a ranking factor, it can impact the CTR of your Google result. The more alluring it is, the more people will click on it.
Make sure you cover the same content as the top ranking pages
Yes, you want to do all you can to out-do your competitors and go beyond what they have. But you also want to make sure you cover all of the information that a user might want to know. With that in mind, make sure that you have covered everything that all of your competitors cover before taking steps to outdo them,
Add More Keywords to your headlines
Everyone knows that they should add their primary keyword somewhere near the start of their title tag. But what you may not know is that you should try to include as many keywords as possible, without stuffing of course. Maybe your primary keyword is too competitive, but you may be able to rank for a secondary keyword.
Add engaging hooks to keep users longer
Your content needs to be as engaging as possible. Why? Because any time a user starts to read your page then quickly leaves it sends a signal to Google that suggests your content isn't any good and your page is irrelevant. This will result in lower rankings if enough people do it.
Because of this, you need to make sure that you have incredibly engaging openings to your content and lots of multimedia embedded in them to keep users engaged. The longer you can keep users engaged and the more value you can deliver, the better your rankings signals will be.