So many great SEOs do keyword research wrong. Even though they have a clearly defined and slick process that they follow again and again, many make the same mistake. What is that mistake? It's that they fail to understand the intent behind the search phrase.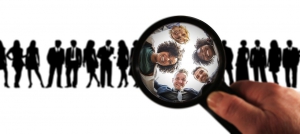 You can't maximize your SEO campaign's ROI unless you understand why someone carries out a particular search. It's one thing to rank in Google, but it won't mean anything if the page that ranks doesn't align with the searcher's intent. They're just going to leave. Here's what you need to know about user intent.
What is User Intent?
User intent refers to the reason why a particular user performs a search in Google or another search engine. It is the goal they are trying to achieve by searching for information.
There are several intents a user could have. Maybe they are looking for an answer to a question or want advice on a particular topic. Alternatively, they could be looking for somewhere to buy a certain product or are searching for a particular site. Maybe they are looking for a business in a certain area.
Search engines, and Google in particular, have gotten a lot better at understanding the intent behind searches. They are even beginning to change their results to reflect different levels of intent and deliver an improved customer experience.
What Are the Types of User Intent?
There are four main types of user intent.
1. Informational Intent
With informational intent, a user is looking for an answer to a specific question, advice on a topic or to just learn more about something in general. Informational intent can also be intention to do something. If you search for information about DIY, you are probably like to do DIY in the near future.
When a user has informational intent, Google will typically respond by serving up a combination of different features. KNowledge boxes that contain an exact answer are increasingly common, so are links to blogs and Youtube videos.
2. Navigational Intent
Navigational intent does not necessarily mean physical navigation – that would be saved for Google Maps. Instead, it refers to when a user is trying to find a specific website. So if they type in Microsoft, they will be shown the Microsoft homepage in the first result.
3. Local Intent
Local intent means that the user is trying to find a particular business in their local vicinity – almost always this is a physical address in the real world. Typically, Google will display a map pack of results as well as tailored local results.
4. Transactional Intent
Transactional intent is when the user is intending to buy something as a direct result of that search or in the near future. The search results tend to display eCommerce websites and product listing ads.
If you need help defining your users' intentions, we are here to help. Get in touch today to find out how we can supercharge your keyword research efforts.