Anyone who owns or runs SEO for a business with multiple locations faces the same problem: how to monitor and manage SEO for each unique location. Each location will have different needs and SEO will need to be approached differently as a result. It can also be able to report on many different locations in a comprehensible way. Don't worry though, this post has got you covered. We'll break down exactly how to approach multi-location SEO.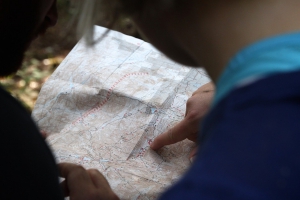 What is Multi-Location SEO?
Multilocation SEO simply describes the way of managing SEO for a business with multiple physical locations that all come under one single brand. It is often one of the most important marketing tools for these businesses and a great way of driving traffic through the door.
There are a lot of things to do when it comes to managing a multilocation SEO campaign. This can include creating locally relevant landing pages, monitoring and optimizing for separate and specific local keywords and reporting on each location. Every single location needs its own SEO strategy, but there also needs to be a holistic approach for the brand as a whole.
What You Need to Run SEO for Multi-Location Businesses
A Clear URL Structure
You need a clear URL structure if you want to win big with multilocation SEO. Clear URLs help you organize location-specific pages and make it easier for the end-user to navigate your website, too. A user should be able to tell which store they are looking at just by glancing at the URL.
Pages for Each Individual Location
Every single location needs to have its own unique landing page that contains relevant local information. This should include the location's name, address and phone number (NAP) a map of the area and any local information that customers may need. The more local information you can provide, the higher you should rank in Google as a result.
Location-Relevant Content
Having a lot of local content is important if you want to rank well in Google. Your content should be targeted at local keywords, to make sure you maximize your exposure in Google.
Optimized Google Local Business Listing
Because you are targeting local users, it is essential that you claim and optimize your Google My Business listing for every single location that you own. You will need to claim and approve each listing and then fully fill out each profile. You should also need to add photos and include relevant links to your website.
Local Links
Links are still a big part of local SEO. With this in mind, you'll need to create local links and citations for every location you are managing. Citations are simply references of your business' name, address and phone number on the web, so these are easy to achieve. Local links are a little harder, but they can be incredibly helpful.
Multilocation SEO need not be a headache. Just follow the advice above, give enough attention to each location and you should be fine.