Content Creation
There are different types of content. Thus, you need different tools for it. Luckily, I have a wide array of tools to show you today. Whether you need to create video tutorials, design a page, produce social media banners, or beautify the restaurant menu, the tools below can help you. Are you ready?
Team Collaboration
Without teamwork, your content won't be great. After all, two heads are better than one. Because let's face it, in one single day, you are probably dealing with hundreds of files and a number of these files are shared between all the teams involved. How do you keep up with all the bits and pieces that gets edited? Marketing alone can be such a headache, but I'm telling you organizing your files entails more effort.
Trust me, once your files are disorganized, you can't proceed to the next step. This is the ONLY way to keep your head sane during the entire duration of a project. If you haven't effectively classified your files in an organized manner, the succeeding steps will NOT work. By using collaborative tools, only then can you organize your files productively.
Dropbox

Out of all 3, this is the tool that I have been using ever since. Dropbox Basic starts off with 2GB of free space and you get access to Dropbox Paper, where you can edit and create documents.

Google Drive

Of course, this wouldn't be complete without Google's entry. With Google Drive, you can store, share, and access your files anywhere and anytime.  There's a free 15 GB of storage and you can create documents and collaborate with others through Google Docs, Google Sheets, and Google Slides.

Box

It has a FREE individual plan for starters. With Box's starting plan, an individual can have access to 10 GB of storage, and  can upload up to 250MB of files. For business plans, there plans start at around $5. You might think Box is a knockoff of Dropbox. Remember, Dropbox Basic only has 2GB of free space. Aside from the advantages mentioned above, Box has partnered with Microsoft to boost its cloud content management systems. Definitely a strong contender if you ask me!
Having said this, it's also important to invest on tools for team communication. Check out my post on 5 Tools for Effective Team Communication!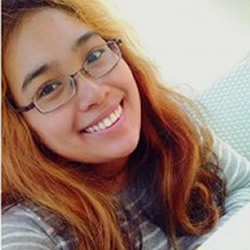 Latest posts by Carmel Lago
(see all)