It's 2020 and online marketing isn't only exclusive on social media channels. Back in 2017, video marketing has already started to gain popularity, and Wyzowl statistics released a study saying that, 82% of businesses shared that video marketing is a huge part of their strategy. In 2018, YouTube become the most-downloaded on the App Store. Fast forward to 2020, video is the platform everyone is talking about. So, how do you start implementing your video marketing strategies?
Obviously, now, everyone is so quick to upload their videos on YouTube. However, since YouTube's rising popularity, it has now been brimming with ads. Yes, advertisements in the beginning, in the middle, and in the end. Sadly, someone else's ad plays before your video even begins. For sure, the customers, who are viewing your video on you website, are not going to like this. It's not going to look good for your brand! The video won't be able to convert visitors because of the annoying ads. Fortunately, you can use other platforms.
Unlike YouTube, Wistia hosts videos – yes, ad-free in case you are wondering – on your website.  To businesses to get started, Wistia's FREE account is complete with all the standard features. Plus, 3 free videos that you can choose to embed wherever you want. The Wistia standard features include:

It comes with a customizable player – you can change its color, add a CTA button, etc.
You can restrict access – you can set passwords and invite who you want to depending on the permissions you have given your users.
Integrate your other apps with Wistia – it's easy to connect the to tools you regularly use such as Mailchimp and many more.
Your videos are interactive – you can choose to display interactive links on your videos.
Access to video analytics – you can monitor the user engagements of your videos. 
Other video hosting sites to use:
Vidyard

This is another video hosting tool built for business. Like Wistia, Vidyard has a Free Forever account that needs no credit card. You can easily upload and share your videos. Plus, you get to embed up to 5 videos on your site. There's no limit to the videos you record and send to your followers. Capture the attention of your potential customers with interactive call to action buttons and video content personalization.

Vimeo

If you need another alternative, Vimeo is a great ad-free platform. Personally, I use this to upload my video edits. Vimeo Basic is not just a free trial account. Vimeo Basic is ideal for people who are just starting to develop their business, hobby, or craft. If you aren't particular with uploading HD videos, then, I'm telling you to try it out. You will never need to pay for availing Vimeo's basic account.
In 2007, Vimeo has been a pioneer in being the first video sharing service to support HD videos. In 2018, Vimeo Stock, a library of royalty-free stock of 4K and HD videos, was added to its list of services.

YouTube

Of course nothing beats free video viewing services. Despite being filled with ads, many consumers and businesses still choose YouTube. In November 2006, Google acquired YouTube for the price of US$1.65 billion. Today, YouTube is now one of Google's fastest-growing subsidiaries.
Next? 6 Event Marketing and Other Similar Marketing Tools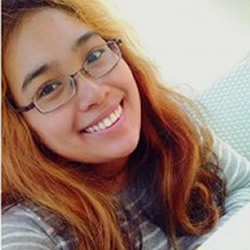 Latest posts by Carmel Lago
(see all)