In the world today, working is not only about gathering one place. Work, now, is not only exclusive in one area. People, who spread across the globle, can work together. Technology has bridge the gap between people who are separated by geographical. Whether you live in Thailand and another team member is in Philadelphia, both of you can still work harmoniously together. All thanks to the various technologies available nowadays.
To demonstrate to you that business opportunities are right at your fingertips, here's a list of apps and websites that can help you work together despite different time zones and locations.
These are the options if you want increased productivity:
Toodledo

This is a FREE productivity tools that helps you organize tasks and collaborate with your team members.  Whether you want organize your life, your work, or your schedule,  Toodledo is the flexible solution for you. Let's go through time one by one. First, in organizing tasks, you can add tasks, subtasks and repeating, create folders, set priorities, and classify them through tags.
When you want to increase productivity, you can create alarms, reminders, access the goal scheduler and the time tracking tool, and you can even add attachments. As for collaboration tools, Toodledo allows you to share tasks, assign tasks to others, set privacy settings and login alerts. There's even an iOS and Android app available for your mobile devices. Wherever you are and your team, you can still sync and store notes. Overall, Toodledo is not just any other to-do list because you can also make notes, outlines, and track your progress. It's a smart tool that "analyzes your deadlines and listed priorities" so make most of your time.

Hubstaff

Next, it's a tool to use in tracking your employees' productivity. You will spend less time monitoring their activities and focus more on growing your business. Hubstaff's services ranges from free to paying $20 a month. With it's "free forever" account, you can use the time tracking feature, track activities based on mouse and keyboard clicks, take screenshots, and even send payments to your employees basing on their time online. So, if you want a tool to track time and send payments, Hubstaff is right for you.
These are the options to promote innovation:
As someone who manages a website, you are probably used to seeing survey forms on your website or on other sites. But let's face it… surveys are something we wanna skip because they look plain and boring. Well, now, here are some options.
Typeform

This is the tool for forms & surveys.  Once you want your business to grow, you would want to interact with your customers. This exchange is very crucial to the future of your business. The data from your customers are not something you would NOT want to be settled by chance.

SurveyPlanet

This is pack with free features to help you gather information. One thing that stands out is that Survey Planet allows you to have access to unlimited surveys, unlimited questions, and unlimited responses. This is great for new businesses!  You can choose from more than 90 pre-written surveys and create forms in 20 different languages.
Next? 4 Video Marketing Tools to Upload Your Video Ads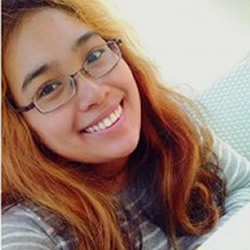 Latest posts by Carmel Lago
(see all)