Storing and organizing your files is one huge task itself, but managing the processes is another thing. How do you keep track with all the things happening to your current project? Whether it's about your SEO campaigns or marketing campaigns, it's easy to manage the tasks and responsibilities with these tools.
Below, I will enumerate the many options you can choose from. The features of these tools will be enhanced once you integrate them with your existing features. So many features for no fees at all. Are you ready?
Trello

This has always been my personal fave because I have used this back when I was still a social media intern. Trello has a paid subscription, but it has also a free version… why not use it?
The features of the FREE plan are: access to unlimited personal boards, unlimited cards, and unlimited lists. For small businesses, you can have 1 Power-Up per board and create up 10 team boards. The team boards allows you to collaborate with your team by setting up boards that is accessible to everyone in the team. Tracking each task is made easy because you can tag certain members to the task board and you can set a specific deadline. In a board, you can also have the ability to include files, images, and links. However, the free version has a limit of 10MB per attachment.
Lastly, tracking daily tasks and keep tracking with the to-do lists are simplified through Trello's fun user interface. Personally, I had no problems with it as it's very easy to learn and navigate.
Other alternatives you might want to consider:
If you are look for more project management tools, try these suggestions.
Next? 4 Tools for Productivity & Innovation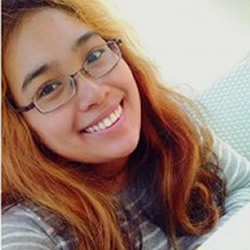 Latest posts by Carmel Lago
(see all)