Event Marketing
Whether you host events, parties, and conferences 2x a year or 40x a year, it's essential to use an event marketing tool helps you create a noteworthy brand experience. Ultimately, at the end of the day, you would want to create an event that everyone will remember.
Eventbrite

The thing that makes is Eventbrite a great tool for events is that they manage both the logistics and the promotion of the events. They simplified the process when it comes to manning events such as the ticketing, managing an event, payment processing, and even the reporting after the event.
In fact, you can even personalize your event landing page so that the ticketing and the payment process in the same place. Whenever you are promoting a free event, Eventbrite won't charge you. Trust me, it's free and there's no need to pay! Expect a bigger and wider reach because in 2018, Eventbrite acquired another similar company called Picatic!

AddEvent

As their website says, AddEvent can get your events on your customers' calendars, and get your concerts on your followers' calendars. Their small business plan allows to put up 50 events and 50 calendar activities per month.

Facebook Events

If you have an existing Facebook page, then, you might want to consider Facebook's free solution. To promote events on Facebook, you refer to this help page. Whether you are planning a private or public event, you can fully customize it with the help of Facebook Events.
Marketing Automation
Promoting a product offline is already hard enough. How much more on the online world? As of righting this piece, there are 1,757,191,287 websites online at this moment. With this staggering number of websites, how are you sure your efforts are enough to standout?
Sometimes, we all what to speed up the process and simplify the marketing tasks. Cut down the recurring taskings such as creating emails and sending them. What tools could help you with in saving some precious time? Would it be nice to automate certain processes like social media posting?
IFTTT (IF This Then That)

You might be confused about this, but I'm telling you IFTTT isn't as complicated as it may seem. They are a

web-based service that offers you to create conditional "IF" statements for free. This "IF" statements are called

applets. So, if you declare an "IF" statement, then "that" will happen. You probably get now the origins of its name. The services of IFTT works well with other apps such as Gmail, Facebook, Twitter, Instagram, Pinterest, and many more. Posting on all your social media accounts won't be hard anymore because IFTT can simplify the process!

Urban Airship

Their website boasts that Urban Airship is the #1 customer engagement platform for enterprise brands. Urban Airship takes pride in being a global leader in mobile-push services. They aim to locate target customers, and send push notifications of the things that they're interested in. Whatever product or service you have, Urban Airship offers a unique solution to address the customer journey process.

Pingdom

Having a website isn't enough; you need to build brand awareness. Digital marketing is needed to ensure online success, and Pingdom offers 2 distinct solutions: Digital Monitoring and Marketing, and Website Optimization. Pingdom will leave NO stone unturned, and it scour every part of your site in order to make the best decision for your business. Their website monitoring will surely give you real figures on how well it's doing.
Next? 8 Tools for Content Creation and Collaboration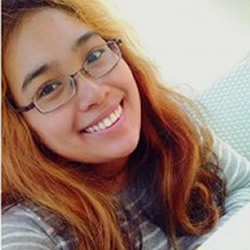 Latest posts by Carmel Lago
(see all)