You may have spent a lot of time in researching, writing, editing, and perhaps editing again just to make your content perfect. Despite all the efforts you have exerted, your Google ranking is still not moving. In the end, while content is vital for you to rank, it is NOT just that. There are two most crucial factors to make your present felt:
The volume of links pointing to a website.
The content's importance in relation to the wants and needs of the user.
Despite the fact that establishing links is the heart of SEO, remember that what you are building is really something that is hard to reach. Google still maintains its original goal which is to satisfy the users. Yes, people may engage by clicking, sharing, and reading it, but this will NOT suffice. So, what else can you present to Google to improve rankings?
Below are some schemes that you should think about when you have decided to boost your content.
Recognize The Possibilities
Your content may not be ranking well simply because you are pitting against iconic brands. Another factor is the search volume. Nonetheless, it does not mean you can never forge extensive topics.  Those are still vital for doing pillar pages additional subtopics.
The question now is, how can you secure a wider organic visibility? Present a more comprehensive data, and do something your rivals haven't discussed or developed yet. A more effective approach is to push content on related topics that has high search volume.
Obtaining a lot of backlinks is not so hard. Just follow 5 Surefire Techniques in Developing Backlinks and 5 More Surefire Techniques in Developing Backlinks.
Before you start, evaluate if a content is worth sharing. If it's not, then you are just wasting resources. Think of the content that you will publish and share. That will save you a lot of money, time, and exertion.
Popular brands does not have to work for their rankings because they are already known. Meanwhile, you still need to prove your credibility. Google is aware that users would want to click the huge brands on the search listings. This is exactly why the famous brands are on top. Knowing the benefits of being famous, you could follow the footsteps of the these brands by nurturing relationships, and increasing trust among your customers.
Pushing Content to Rank in the SERPs
Most probably, you have accomplished a thorough link development campaign and gained tons of shares for your content. So, why are you still not on page 1 of the Google search? There are a lot of fundamental determinants that is NOT obvious on the outside.
Examine the order of  your web pages and study the structure of your website. Check the bullets below:
Improving page speed.
Shifting to a responsive site.
Disavowing links.
Making sure that Google indexed your pages.
Getting rid of duplicate content.
After every enhancement you did on your website, I would encourage you to send an updated XML sitemap to Google. If you need a guide, Google has a support page on building sitemaps right here.
Need more? Another set of tips will be discussed on What to Do When Content Is NOT Doing Well? (Part 2)
SOURCE: (1)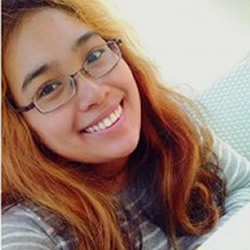 Latest posts by Carmel Lago
(see all)