Believe it or not, penalties could actually ruin your business. This article is precisely about how to avoid algorithmic penalties, and stay on Google's good side. Of course, we all want that, right? It would mean huge revenues for our businesses.
Before we can discuss about the how, let's first take a look at the penalties:
Algorithmic penalties. This is what the blog post is about. However, there 2 kinds of search engine penalties.
A manual penalty is when someone from Google flagged your website. Thus, you will receive a notification on your Google Search Console account.
An algorithmic penalty is when you violated Google's guidelines. The thing is Google has a complex algorithm, and it changes a lot!
This is about prevention. Once you get an algorithmic penalty, your ranking drops, depending on what kind of violation you have committed. Surely, you can recover, but it will be a long time. Read the 5 rules to make sure you will not commit the mistake.
Lesson No. 1:  Understand the rules and never break them.
How? Google's directives is the safest path to follow. Whether you like it or not, Google creates the rules and every user must follow abide by the rules. Whether you work online or you manage a business online, follow the rules and know the Webmaster Guidelines.
Lesson No. 2: Audit your content
Actually, it is not really difficult to audit. You just need 2 things:
You must understand Google's guidelines.
Examine your content. Is it high in quality? No shady tactics involved? Are all your images optimized? Does it answer a question? These things may seem unimportant, but they are essential in the grand scheme.
Lesson No. 3: Tidy up your link profile
Don't wait for a manual penalty to happen before you check your link profile. From time to time, inspect the links mentioning your website or brand. The link profile shows the list of your links, and Google checks the quality of  these links. There are two major things that algorithm considers in ranking your site and they are:
The standard of excellence – was it from a good site or a spammy site?
The anchor text used for the links – what words were indicated on the hyperlink?
Should you encounter spammy links, ask the website admins to remove the links pointing to your website. Then, disavow them immediately.
Lesson No. 4: Get rid of your existing SEO strategies
Admittedly, there are SEO experts and SEO firms that do more damage. They even things such as:
Flooding your website with inferior content and shady links.
Utilizing old-fashioned schemes like keyword stuffing, cloaking, etc.
It is wise to check the site's contents, internal links, and externeal links. Trace everything and search where they came from. Ultimately, investigate whether they are helping or they are damaging your site.
Lesson No. 5: Be on top of the updates of Google's algorithm
Be updated so you will know the changes that are going on to avoid violating the algorithmic rules.
Whether it is Panda, Penguin, or whatever update, always know the latest rules. If you ever feel confused, always go back to the basics and brush up your knowledge on the Google Webmaster Guidelines.
SOURCE: (1)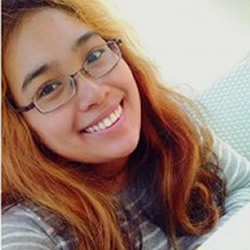 Latest posts by Carmel Lago
(see all)