Today, there are lots of myths going around about link building. You need to focus on the legit link building strategies more and ignore the false ways of developing links.
Here are some of the myths you should totally ignore:
Myth #1: Guest posting is a thing of the past.
It was in 2014 that this kind of strategy was known. Matt Cutt, an American Google software engineer cautioned people that this kind of approach has become a spammy practice. So, people misconstrued this warning and thought that this practice is actually a bygone!
He made another announcement that says that guest posting is not obsolete; it was the spammy blog posts that died. Guest posting is still effective!
Myth #2: Links that are not part of your industry are inadequate links.
Wrong!!! Whether the content is applicable or not to your niche, it can still do the job of increasing your ranking. To achieve a high ranking, you need to have the best of the best authority sites that would link back to your site.
To accomplish this, come up with a useful content for your audience. Then, you become link worthy and a dependable source of data.
Myth #3: Putting a lot of links in one content is not recommended.
People believed that having a lot of links in one content is no good and will result to a low keyword rank. Not correct. Google does not look at the numbers.
Of course, if your links are low in quality, Google will penalize you.
Myth #4: You do not need to boost your link profile once you rank on top of the search queries.
Entirely a myth! High ranking should be maintained by continually building your links. But this is not the only reason, there are different reasons like:

Improve visibility online.
Escalate web traffic to your domain.
Expose the worth and influence of your brand.

Link Development is not just boosting the digits of your links to your site, but it is likewise a means of exposing your company to your future clients.
Myth #5: Website that have a good backlink profile are Google's priority.
Absolutely not! Remember, there are 200+ ranking elements that Google considers. Links are just one of many. It does not mean that if you have good backlinks, Google will prioritize you in terms of ranking. Nope, not true.
Google may have given a website a good rank because of the quality of baclinks. It's not because Google has a priority list.
It is not right to say that it is the rationale because that is not true. There are other elements that Google algorithms scan such as user experience, quality of the content, keywords, and many more.
Myth #6: All pages in your site have equal worth.
People assume two things here:

Every links has the same worth or
Each posts has equally the same authority.

These two deductions are wrong. As far as links are concern, search Google algorithms considers the position of a link. If you put links on a higher place,  it has more weight. So, start placing links at the top of the page.
Myth #7: Internal links are useless.
It is correct to say that external links is essential, but that does not diminish the internal link's worth. By linking your site's "weak" pages, internal linking boosts these pages. You expose it to more readers if you link it to a popular post.
SOURCE: (1)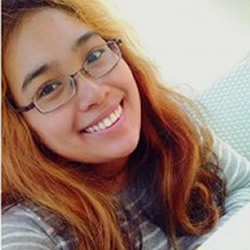 Latest posts by Carmel Lago
(see all)