The 8th episode of Search for Beginners talks about SEO for non-SEOs. In plain language, search engine optimization (or SEO) is all about making your website appear when people search for the items you sell. For instance, you are selling books, and you would want to make your store look so people would come in. SEO is your window display; you would want it to be visually pleasing to people will check and browse your books. For SEO, you would want to use the right words in order to gain clicks from your potential customers.
To get more clicks for your website, make sure…
Your website has valuable information for your users such as products, prices, store locations, store hours, and so on.
Each webpage has appropriate titles, and headings that reflect the subject of the page.
There's an "About Us" section that contains the contact details, company overview, and countries where you have branches in.
If you include images and videos, don't forget to add relevant alt texts so that search engines can understand its context and users, who are visually impaired, can still understand the content.
To use images to illustrate what you are selling and add product descriptions like brands, available colors, sizes, and others. Moreover, the images should be accurate and it should reflect the true nature of the product.
If the list above mentions what you should do, there's also things should not do like, for instance, adding invisible white text on your website in order to trick people. This method is called Black Hat SEO and should be avoided. More of this devious methods are discussed on the 5 Indications of Black Hat SEO. Thus, don't ever think you can outsmart Google because they have tools to detect such shady practices. There are tools provided by Google — such as Google Search Console — in order to manage your website.
Watch Search for Beginners Episode 8 right now to learn more about SEO:
In Google's Search for Beginners Episode 6 – 7 Recap, I summarized the 5 things to check in order to ensure your website is SEO-FRIENDLY. For the 9th episode, it deals with the tips in hiring an SEO. Hiring an SEO expert can make or break your website. To avoid following a bad advice, these are the things to remember.
General guidelines to follow:
Interview your prospects. A SEO specialist should not only focus on website rankings, but should help you on improving how you appear on Google Search.

They should be asking you about your unique selling proposition (USP), your content, and your business overview. Other questions like…Who are your target audience? What makes your business standout from other similar businesses? How do your customers find your site? How do you make money? What platforms are you using aside from your website? Who are your online and offline competitors?
If the interviewee didn't ask these questions and other related things, then, he isn't the best candidate. A good SEO should look at the bigger picture and approach the website optimization with regards to the goals and the customers of the business.

Check their portfolio; you would want to verify their previous works. So, look for their clients and investigate whether their clients were satisfied with the results.
Let them do a technical audit of your website. Give you a restricted view of your website and ask them of what should be improved. They should be able to list a number of immediate priorities. More importantly, these suggestions should not violate the Webmaster Guidelines.
Check out Episode 9 below to know more about the tips: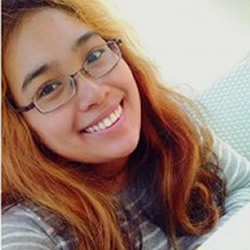 Latest posts by Carmel Lago
(see all)