In the 6th episode of Search for Beginners, Google tackles Google Search Consoles in detail. Using this platform will help you track your website's activities for free. Without knowing technical side of your website, Google Search Engine helps every business owner understand the basics such as finding how many users visit your website, identifying the queries that lead them to your website, and seeing how your website appears on Google Search.
Learning about your website can give you advantages. That's why you should, at least, know the features of Google Search Console. By doing this, you will get to implement better decisions for your website and make better of Google Search as a means of getting more potential customers.
Here's a list of things Google Search Console can help for your business:
Inform you whether your website is visible on Google,
How it actually appears on the search results,
And the whole world sees it.
There are the metrics that Google Search Console can share with you. It is best that you should review these metrics every week.
How your users find you on Google Search?
What searches give you most traffic?
What sites link and mention your website?
How does your website appear on website?
Other than these things, Google Search Console will also notify you if the website is infected. Just like monitoring your stocks and inventory, you should make time in monitoring your website's activities. To know more about what Google Search Console can do, watch Search for Beginners Episode 6 below:
On the 7th episode, it's all about whether your website is ready to be listed on Google Search.
Below are the 5 things to check:
Does Google know about your website? (Side note: you can do a "site:" search. This was previously discussed on Google's Search for Beginners Episode 4 – 5 Recap.)

After doing the "site:" search and your website doesn't appear, this means that Google is NOT aware of your website. To fix this, just go to Google Search Console and claim ownership of your website and submit your sitemap. Google will, then, start crawling your webpages.
If your website has a brick and mortar store, you better list the complete address and store hours of your physical store. Be sure it's easy to find on your website! Another way to ensure that your NAP (Name, Address, Phone Number) is discoverable by everyone is sign up for a Google My Business account.

How are you sure that you are providing high-quality content? Are you giving users the best content?

In order to do, you should follow the Webmasters Guidelines. This explains the basic principles and general guidelines to follow in running a website.

Is your content easy to access?

Google searches happen only on desktops, but also on mobile devices. Check whether your content is optimized for mobile users. To test the mobile-friendliness of your site, use Google's Mobile-Friendly Test Tool.

Is your website secured?

Provide an safe online experience for your users. Your website should have an HTTPS connection to make sure that it's safe and secure from hackers.

Are you going to do this on your own or are you going to hire an SEO expert?
If you want to watch Episode 7 now, check the video below: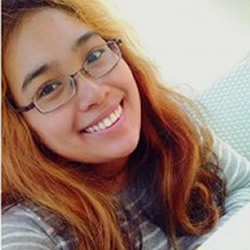 Latest posts by Carmel Lago
(see all)