Last month, I already started the series on Tips in Implementing Strong Emotions to Your Website. This time, I will continue the discussion and share more tips on giving your website a life. The previous tips dealt with sense of humor and face recognition.
Today, I will other tips on how to use emotions as an edge to stand out from. Following the information given on How to Add Emotions in Your Website?, here are the tips to give your site its own unique personality.
PATTERNS
The unique thing about humans, in general, is that we find patterns everywhere we go. We look for certain connections on how one thing fits another. I guess it is a way for us to understand the world. In a way, patterns serve as an aid to learn things. We, then, now understand what to expect given the same exact pattern. Hence, learning is easier.
That's why we look for patterns because it will give us an idea. Same is true with the World Wide Web; developers and designers understand this, which is why they follow certain usability guidelines to improve user experience. Following the set of guidelines can ensure that the human brain can process the information given in an understandable and systematic way. Usability.gov has shared some basics of visual design on their website. Refer to: Visual Design Basics
As long as patterns are present, users can fairly navigate a website since the structure generally matches their expectations. Moving from one page to another will be smooth. However, if a website does not follow patterns, then expect chaos. For sure, users won't find the information they want. They will get frustrated because it's NOT where it is supposed to be. Users will just be annoyed and leave your website in an instant. If this happens, expect bounce rates to go up!
So, make sure your web visitors can easily find what need they need, and your website should follow certain patterns that people are familiar with. If it matches the users' expectations, they will stay longer and discover more pages on your website.
VOICE
Aside from patterns, your voice is another crucial factor. What I mean is that you should communicate using a TONE OF VOICE that would make a strong impression. Basically, the voice is important to establish brand identity, what you want your users to think of your website.

For instance, if you present a serious message in a funny way, users might think it's just a joke and won't give careful thought to your answers. Likewise, if a light subject is presented in a very serious tone, users might not believe you. So, the point here really is to be careful on what tone of voice to use. It's about delivering the message to users well. Different scenarios need different voices. There's no one size fits all!
ENGAGEMENT
Users want to be part of your website; they want to be engaged in what you do. User engagement is crucial in platforms like YouTube. How long your visitors stay on your site tells a lot. This tells the search engines that your content is engaging and interesting. You could easily tell a video is entertaining video by the number of times it has been viewed or the positive comments you received.
So, interact with your users; talk to them, ask their opinion, make it easy for them to reach you. You will be able to draw more people in your site if you engage with them. Listen to your users!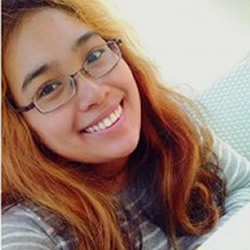 Latest posts by Carmel Lago
(see all)