In the 4th episode of Search for Beginners, Google explains how online search works. With Google Search, a user can access a myriad of information available online. The possibilities are just endless for people looking for something. Thus, if you have an online business, you really need to understand how Google works. I have discussed this in another blog posts: Understanding How Search Engines Work (Part 1) and Understanding How Search Engines Work (Part 2).
Whether you have your own website, blog, social media page, or you signed up on an online platform like Google My Business, Google will scour the endless information found online to meet the search intent of its users. Before Google suggests your content to your potential clients, it needs to find it first. This process of find website is called crawling. Through the web crawlers, Google will know the new pages and content found on the internet. Once these Google crawlers are on your website, it discovers new pages by following links. Thus, it is important for your website to have a good internal linking system. More on this: Internal Links and Why it Truly Matters
Once Google discovers new content on your website, it will try to understand the page content, and this process is called indexing. If pages aren't connected, the Google crawlers will quit crawling your website, and move on to the next website on their list. You can equate the process of indexing as sorting your clothes. Naturally, you would categorize your items if they are sweaters, dresses, shirts, and etc.
To know more about crawling and indexing, watch Search for Beginners Episode 4 below:
Next, when a user types in a query, Google sorts its index list for potential solutions to the search query, and this process is called ranking. Generally, Google would suggest thousands of possible solutions for one query. In order to be more organized, Google sorts all the search results with the most relevant results on top. Now, you have to remember that search results are organic, meaning Google doesn't accept any fee for ranking on top.
Search results are dependent on the following:
User's location
Language
Device Type
There are other factors that define the search results. Through a sophisticated ranking algorithm, Google will try its best to suggest the most helpful page to the user. If you want to improve your website's visibility on the search results, you have read the Webmaster guidelines and the SEO Starter guide.
Is my website showing in Google Search?
Well, the 5th episode of Search for Beginners will provide an answer. To know if your website is appearing on Google Search, you need to do a search and type in SITE: website address.
For example: site: https://www.phoenixsearchengineoptimization.com/
Again, it's important to have the site: before your domain name. This is will tell Google to display only pages for that particular website address. If all your key pages appear on the search results, it means Google knows about your website. To know more about this, watch the Episode 5 now: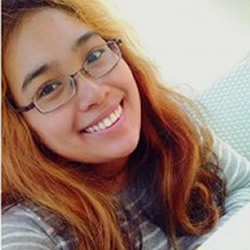 Latest posts by Carmel Lago
(see all)