Yes, internal links are essential in SEO… AND for user experience! If one website provide internal links, the browsing experience will improve and jumping from one page to another would seem seamless. So, you better add any links another related within your website.  This will give users more reasons to stay and browse! Not only that, internal links will also help search engines understand your website better.
What are internal links?
For starters, a website can have 2 links: external or internal. The external links are those links that are redirecting to another website. Meanwhile, internal links are links that refer to a page within a website. For instance, learn about the Tips in Avoiding Anchor Text Over Optimization.
Basically, for intenral links, it can either be:
In HTML, the link is added within the <a href> tag like the example below:
<a href="https://www.phoenixsearchengineoptimization.com/understanding-the-connection-between-anchor-text-and-seo/">Insert Relevant Anchor Text Here</a>
Thus, you can certainly say that internal links help in:
improving website navigation
connecting related pages together
helping search engines identify a website's important pages
extending the reach of your website's popular pages
Why does internal linking matter?
As I have discussed, a good internal linking system offer numerous benefits for a website. It helps both its users and search engines. For some basic tips, the homepage of a website should be able to help users to move around the important pages of the website. Each page should be connected to another until it forms a huge web of connected pages. Hence, the name website is born!
On the other hand, internal links help search engines too. With internal links, website crawlers can scan a website more smoothly and efficiently. More on that: Understanding How Search Engines Work (Part 1).
Internal links can help lead crawlers to other parts of the website. You see, if there are NO internal links in a page, the website crawlers will leave. Remember, crawlers are not programed to forcibly look for other pages. Once it cannot anymore see internal links within a page, then it will move on and scan the next website on its list.
So, as a website owner, your one important job is to create a internal linking system so that website crawlers can easily scan your website. Help users and crawlers to jump from one page to another without any problems.
Other than that, internal links can help boost your unpopular pages. Let's say, you have a high ranking page. Of course, this page is popular among users so you can use this as an entry point for other people to discover more pages within your site.
Look at Wikipedia!
If you the ideal example of a great internal linking system, just go to Wikipedia. Look closely and you will see numerous internal links in every Wikipedia page. One topic can lead you to more explanation and further readings.  Once you click certain keywords, you will be redirected to another page in the Wikipedia world.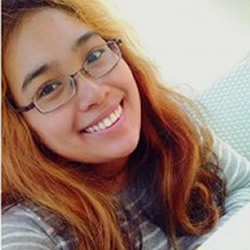 Latest posts by Carmel Lago
(see all)