Before I discuss the specific guidelines given by Google and Bing, I will first share the key concepts behind internal links.
To help you better understand the use of internal links in SEO, let's discuss the 4 main concepts of internal links.
For the internal links to count, it should be placed in the body of the web page. Additionally, internal links should NOT be placed in the sidebar or footer. Otherwise, it won't have much weight.
Next, it is common knowledge that you should add links to newer pages. However, it is also important to update old pages with newer links. Take time to review your internal links on your old pages and add links to newer pages.
Strong pages help boost unpopular pages. So, add internal links on your high ranking strong pages to lead people to other not-so-popular pages. If you know a certain page is popular, then take advantage and add links to other pages. This way, the popularity will spread to unseen portions of your website. Remember, only add related links; never add a link just for the sake of doing so!
Lastly, carefully think of what anchor text to put. I posted about the 4 Best Practices to Use when Adding Anchor Texts.
Google's Take on Internal Links
Now, let's go through what Google imposed on links. According to Matt Cutts, internal links do not usually hurt a website's ranking. In a video posted on Google Webmaster, he emphasized that putting a number of internal links won't cause trouble. Given that, you are NOT exaggerating.
So, of course, if you are adding 500 links in one single page, that would be another story. If you do not take it way too far, then, it's all good. There's nothing to worry about. You are NOT violating the Google webmaster guidelines. This has been an issue especially when the Penguin update came out.
What's the best way to stay updated?
If in any case that you get confused, take time to review the blogs published in the Google webmaster blog. In a previous blog, I also talked about the important reasons behind putting relevant anchor texts for links. So, in times of trouble, always check if you are not going against the official guidelines provided by Google.
Bing's Take on Internal Links
After Google, there's Bing. You can't just simply focus on Google. According to Statista, from May 2019 to October 2019, Bing gained a total of 963.5 million unique visit. This the combine data of desktop and mobile users from various parts of the globe.
With those huge numbers, it's a sign that you should also learn now Bing does their SEO and internal links.
According to the Bing Webmaster Guidelines,
Internal links – helps create a view of how content inside your website is related.  Also helps users navigate easily to related content.
If you practice SEO, stick to legitimate methods. There are factors that are more appealing to Bing. Thus, when optimizing your website, consider the on-page SEO elements such as: title tag, site structure, internal links, and many others.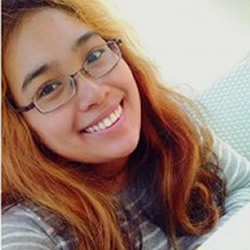 Latest posts by Carmel Lago
(see all)