Even though anchor texts were already present ever since the beginning of the Internet era, there are still many people who fail to optimize their site's numerous anchor texts. Many fail to apply the best practices when creating anchor texts. Remember, formulating your anchor texts well can help your website in various ways:
The anchor texts for your internal links can aid in figuring out the website structure.
If you optimize your anchor texts with the keywords that you are ranking for, your website will definitely rank higher.
Anchor text for your external links will help users decide if it is a link that they want to click or not.
Choose the right words.
You should always strive to use relevant words as your anchor text. For it to be effective, an anchor text should give the users an overview of what to expect when he / she will click the link.
So, when selecting an anchor text for your link, you should do the following:
Never use texts that are not connected to the linked content.
Refrain from using generic terms such as click here, read more here, more details, and so on. These words are vague and too common. It may not even tell the search engines what the linked page is all about.
As much as possible, never use a link as an anchor text.
In some websites, there are no anchor texts. The links are used as the anchor text. However, using the URL of a page may not be the solution. So, use URLs (or Naked URLs) only when it is needed. Instead, the page title still is the best type of anchor text.
Keep your anchor text short and simple.
The more words you use, the more chances of making a mistake. Thus, it is best to keep your anchor texts brief and concise. The shorter, the better. Search engines won't have a difficulty understanding it.
A good anchor text:
<a href="https://www.phoenixsearchengineoptimization.com/does-my-website-need-a-sitemap-what-are-sitemaps-anyway/">What are sitemaps?</a>
A bad anchor text:
<a href="https://www.phoenixsearchengineoptimization.com/does-my-website-need-a-sitemap-what-are-sitemaps-anyway/">A sitemap, usually .XML in format, is a file wherein all the website's contents are listed.</a>
Anchor texts should be distinct than your usual texts.
Clickable links should be easy to decipher. On first glance, the users should be able to know if that text is a link or not. To be sure that your anchor texts are distinct, use a different color to make it stand out from your usual texts.
Anchor Texts and SEO
As I previously discussed on Understanding the Connection Between Anchor Text and SEO, anchor texts are important. Links pointing to your website is an essential ranking factor. When search engines see links pointing to your website, it means that this specific link is a 'votes of confidence'.
A website that has many links pointing to it will surely rank higher than those websites with no links. This process of gaining backlinks for your website is what you call off-page SEO. More on: 5 More Surefire Techniques in Developing Backlinks.
Next? 6 Tips in Order to not Over Optimize Your Anchor Texts
SOURCE: (1)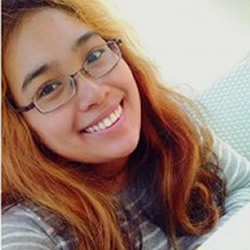 Latest posts by Carmel Lago
(see all)