Ever since the Penguin update, people have been speculating about the rules on links and anchor texts. However, in a video, Matt Cutts assured everyone that adding links with the same anchor texts won't cause any trouble. As long as you are not exaggerating and adds 100 links in a page, then, it's all good.  Of course, if you go beyond and take it way too far, that will be a serious issue. Having said that, I will share some tips on how not to overdo your anchor texts and links.
Here are 6 tips in order to avoid over optimizing your anchor texts:
Only add links of websites that you truly trust. If you are uncertain about a website, add a nofollow attribute. This will tell the search engines that you are not vouching for this website.
Refrain from using the exact match keywords as your anchor text. Instead, add a little text on the side. For example, don't just add the keywords GMB profile. Make it more clickable for your users such as :<a href="https://www.phoenixsearchengineoptimization.com/4-hacks-to-improve-your-google-my-business-profile/">follow this 4 GMB profile hacks.</a>
Lastly, it is best to use the brand name or the website name when linking a source. For instance, you are citing this link you just read. So, you can say something like, "According to Phoenix Search Engine Optimization, there 4 tips you can easily apply to improve your GMB profile…." This remains to be the best and safest linking practice to apply in any website.
For incoming links, these are the things to remember:
When you are strengthening your link building strategies, you can't exactly control the anchor texts used by the websites mentioning you. So, here are a few things to follow:
Add a variety of anchor texts – As discussed on Understanding the Connection Between Anchor Text and SEO, there are several type of anchor texts. So, don't just stick to one type. Adding a bunch of "click here" would seem redundant and generic. As much as possible, use the page title or the brand name.
Check your link profile – Review the links that are pointing to your website. If it seems fishy,  dissociate yourself from these links and disavow the links. When all the links uses an exact match keywords, that will sure raise some red flags.
Quality over quantity – Remember, it's not about the number of links. Google will favor the quality more than anything. Focus on the links that have weight and disavow the links that don't matter.
Wrapping Up!
Anchor text may seem unimportant. However, it plays a crucial role in SEO because it tells the search engines what the page is about. To avoid problems in the future, add a variety of anchor texts and maintain a healthy balance of the best practices. More on: 4 Best Practices to Use when Adding Anchor Texts.
Lastly, never worry about anchor text over optimization for your internal links. Google will NOT penalize your website. You will only encounter Google penalties when:
Your website gets a monetary reward to add links.
The anchor text you added to the link is inappropriate or irrelevant.
The linked page is not related to the anchor text you specified
Your website and another website made an agreement to add links.
Remember, Google values natural links. In SEO, you do not force links. When Google finds out that links are unnatural, for sure, your website will be penalized.
SOURCE: (1)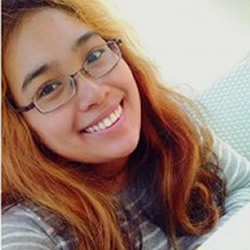 Latest posts by Carmel Lago
(see all)