Ever since its launch back in 2014, Google My Business has changed the internet landscape for local business owners. It introduced a slew of features that help in marketing and connecting with local customers. Signing up for an account is not enough, however. You must optimize your GMB account to make the most out of it.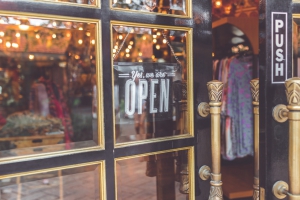 Your GMB account is the face of your business. It's also a messaging platform, complaint desk, info hub, and more. If you want to leverage it for your business, you might as well follow these simple hacks:
Talk to your customers
Building relationships with your customers is a great way to boost conversion and repeat customers. It's also a personalized approach to soar past your competitors.
Good thing, the GMB has the Google My Business Messaging tool where you can send messages to your customers. It's also the best platform to encourage reviews and offer special rewards. Always be natural and real with your messages. Through this, your customers will feel that you're sincere about keeping them.
However, don't abuse this tool. Avoid flooding your customers with content they are not interested in receiving.
Avoid spammy techniques
Spam content will only get your GMB account penalized. Acts like paying someone to give you a review or having a sudden surge of positive reviews are red flags for Google. The search engine will perceive your account as fraudulent as it goes against their guidelines.
If you want to earn positive reviews, encourage real customers to leave it for you. And if it turns out not as positive as you expected, you can act upon to resolve the issue.
Just remember that good reviews don't flood overnight.
Encourage reviews
Reviews are earned, not forced. So once a customer purchases a product or service, you can send him or her a message through the GMB Messages. You can also offer a low-value reward to encourage them to craft a nice review that details their experience on your business.
Emails are also a great way to encourage reviews. However, don't be too pushy and accept the fact that some customers won't bother writing short feedback.
Always act on negative reviews
Along the way, you will receive a handful of negative reviews of unsatisfied customers. But instead of ignoring it, you might as well respond and offer a potential solution. Take note that aside from converting the reviewer, you're also showing other customers that you care.
Potential leads who will see the reviews and responses will think that you are a responsive business. It adds up to their purchasing decision.
Always be professional and patient when dealing with negative reviews. Offer the solution you deem best, but always be alert if a customer is just trying to rip you off.
Conclusion 
Your GMB account is a powerful tool for your business. If you know how to use it well, you can maximize it to improve your business' reputation, conversion, and revenue. These four tips are just the basic things you can do together with other strategies.