Okay, we're back with another recap. Last time, I started to talked about Search for Beginners, Google's newest animated series. In episode 1, Google addressed the question, "Do I need a website?"
For episode 2, it's all about setting goals for a website. After you have determined a platform in the first episode, it's now the right occasion to invest time and money. Whether you choose to sell your items on platforms like Etsy or Amazon, or establish your own website, setting your goals is utterly important. You gave this your precious time and hard-earned money. So, naturally, you would want something in return, right?
For example, you own retail a store and you want to sell to people that are out of town. If you want to cater to not only locals, you need to understand how people search online. For people to become your customer, first, they need to find your store. Like in the real world, people need to look up your business online. For instance, when someone searches for T-shirt on Google and your website appears in one of the search results, this is what you call an impression. In real life, you can equate this to having someone discovered your retail store.
If the person is interested on your product listing, they would click on the link in the search results. When you count all the clicks you get, then, you get what you call page visits. Once they are on your website, they might browse around your wide array of shirts. With the variety of tools available, you can track on how many impressions and visits a page makes or you can also learn if users left your site immediately.
Most platforms offers their own dashboard to track these important website metrics. For Google, there are 2 options: Google Search Console and Google Analytics. These are free tools that will help you track numbers. That's why it is important to set goals in order to identify which metrics to closely monitor. about Search for Beginners Ep.2, see the video below:
Now, let's move on to episode 3. The third episode focuses on the tips when hiring a web developer. Because in order to boost your online presence, you would need someone to help you. You need to upload your product photos, write product descriptions, set the prices, adding flexible delivery options, and so on. For some, these things can be overwhelming. That is why you need to decide how much control you want on your website.
Remember, if you decide to use an online platform, you may end up with less control since you are bound to its Terms of Service. However, if you want to start from scratch, you get to decide every little detail, but it will require more effort. You will need a help of a web designer or developer…. how will you find one?
Look for their portfolio and load them on your phone.
Do the pages load fast? Are they user-friendly?
Once you decide on a developer that fits your needs, reach out to them and be sure to clearly explain your goals as discussed in the second episode. To learn about the tips for hiring a web developer, watch Search for Beginners Ep.3 below: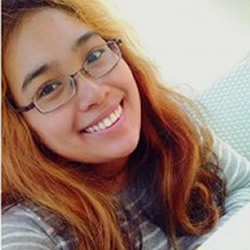 Latest posts by Carmel Lago
(see all)