Black hat is an SEO practice that challenges search engine principles to have a higher ranking in Google. The outcome of which could be a penalty from search engines. In most instances, a site has no awareness that they are plagued. At the start, a website could rank well in Google, but degrade it due to its dishonest practices.
The Thing About BLACK HAT SEO.
SEO is a method of planning a site with the objective of having a high ranking in search engines. It is an avant-garde way of "optimizing" content to garner organic traffic rather than pay the stiff advertising cost.
When thinking about optimization, there are only two choices. Either you use the white or the black hat SEO. The first is lawful and acceptable to the search engines. Meanwhile, the black hat SEO is equipped for the purpose of tricking search engines. It is applied to disregard certain algorithms.
Nowadays, search engines has forged algorithms to assist discover black hat SEO, and to avoid the danger of cleverly optimizing a website. The following are a few black hat SEO strategies you must be able to uncover to save yourself from damage:
Paid Links
Google defines a paid link is paid by merchandise or money. Currently, Google puts a lot of effort and finances to terminate paid links and link farms. To identify this, check out "anchor text," the phrase or text that bears the link.
Irregular text with no relation to the link has a high probability that it is a bought link. Take a glance at the many links on every page. If it is packed with aimlessly linked text, it could be purchased link as well. Most of the time, people buy massive links if it has a wide list of backlinks that are from different sites.
Keyword Stuffing
If a keyword is utilized exorbitant times, then it could be considered "keyword stuffing." When keywords are utilized  or preferred by many, it simply means Google will score it high in the search ranking. Recurring repetition of the same keyword in any place such as the meta description or the title is considered keyword stuffing.
It could also be a piece of keyword that's peculiarly phrased. These are the most frequently used black hat SEO approaches. Just a simple tip, avoid using keywords in an excessively number of times if you do not wish to be penalized.
Hidden Links
True to its name, it is the kind of link that is invisible. Google stresses on the following: Hidden text at the back of an image, inserting a succession of white texts on a white background, and connecting to a little portion of a text. Do not be sneaky because humans may NOT see it. However, the search engine bots will definitely detect these subtle ways to hiding links and texts.
Cloaking and Redirects
This happens when sites shows two recognizable content to the users and search engines, that is called cloaking. Another fact about cloaking is when search engine sees just a simple texts as oppose to the clear images seen by the user. There is an apparent difference of what the search engines sees and what the users see on your website.
Meanwhile, if you happen to click on a website and found yourself now on another different web site, that is considered a "sneaky redirect."
Black Hat SEO Will Tarnish Your Reputation.
To summarize, you need 3 things: 1) hire a competent SEO company for your website, 2) develop informative content, and finally 3) never any rules on the Webmaster Guidelines.
SOURCE: (1)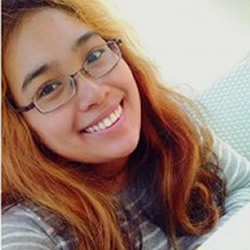 Latest posts by Carmel Lago
(see all)