Yes, links are important in SEO. If you build links within your website, it is called internal links. The links made on other websites are part of off-page SEO. More on that: 5 Surefire Techniques in Developing Backlinks
Linking your web pages is important in SEO. After all, a website is a series of interconnected web pages. If these pages aren't connected, then, what's the point?
Once a website crawler discovers a specific web page, it will then follow the links found within that page. Whether you are mentioning a link within or outside your website, the crawler's job is to follow where it leads.
So, if they find a page that contains no other links, the web crawlers will scan the page and leave right away. Because it didn't find any other links, it has no reason to stay and scan some more pages. It is best to link your other pages so the crawler has something to discover wherever they may go within your website.
Why are website crawlers doing this?
This to let the search engines know that you have made changes in your website. There are pages you just added.  Of course, there are millions of websites. How can search engines keep track of the changes? Through the help of web crawlers. When these crawlers find links, it will report back to the search engines that I discovered new pages today. For website crawler to do their job effectively, internal links are essential.
Here are some suggestions to follow when adding internal links:
Use the appropriate words for your anchor text. Do not add a word just because it is an important keyword for your article.
Add internal links if you think the topic relevant to what you are currently writing. If it's not connected, then why link it, right?
Do not add too much links in one page. Keep it around 10 links maximum!
If you can, add the links in the beginning of the page or in the body. Never add them all by the end of your article. Always highlight relevant links first!
Let's proceed to the external links.
Google has emphasized greatly on ranking high-quality sites. This is evident when they released significant algorithmic changes such as the Panda and Penguin updates. People were hesitant to add links because they think Google will penalize it. No, totally not true!
In fact, Google encourages everyone to link high-quality sites. This will definitely boost the website's E – A – T. This is an acronym for Expertise, Authoritativeness, and Trustworthiness. When numerous websites will mention your website and provide links, this is a good sign for Google.
The URLs
You can't talk about links without the URL. A good URL should only contain 255 characters or below. No spaces are allowed. If you wish to separate terms, hyphens are recommended. Like your page title and meta description, your URL should be unique. Just by looking at the link, one should have an idea what it is about.
Here are good URLs:
Here are bad URLs:
https://www.phoenixsearchengineoptimization.com/kjsaiokamq/
https://www.phoenixsearchengineoptimization.com/w487461seo/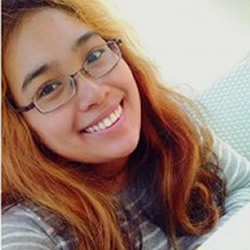 Latest posts by Carmel Lago
(see all)