Finally, it is the last part of my in-depth discussion the different on-page SEO elements. Catch up on my previous articles regarding:
Let's now tackle the images. Of course, images are important in a page. After all, we are mostly visual learners. These images bring color and life to our websites. However, there's a downside: images affect page load speed. If a website is slow, no one likes it. So, I have listed some suggestions when adding images:
If you can, provide original images on website. Yes, there are royalty-free images available online, but your website and another website could share the same stock photo. There's no sense of originality anymore.
Always optimize the images you are using. When you capture an image, the file could be 10 MB. That will take a long time to load so decrease its file size. The smaller, the faster the page will load. For more details, see Google's page on why image optimization is important.
Add ALT texts as a way to describe your images. In case the image fails to load, the readers will still know what the image is all about.
Be descriptive; don't just upload an image with a filename: "Camera10.jpg" How are the readers going to understand the image if the filename is not telling them something, right?
Website Speed
Since we are on the topic of speed, let's discuss it. In this day and age, people like everything to be fast. Fast cars, fast food, fast shipping… you name it. Everyone wants their items in a snap! In fact, even Google is allocating its resources to speed things up on the internet.
How do you check your website's speed?
You can check if your web pages are fast on all devices through Google's PageSpeed Insights. All you need to do is enter your URL and click on Analyze. After evaluation, Google will give you a summary report, which includes a performance score. Once you will receive a score above 90, this means your page is fast. If the score is from 50 to 90, this is only moderate. However, if it is below 50, that is slow.
Remember, a fast website is indeed important for SEO… AND FOR YOUR USERS! If speed is fast, it increases the conversion rates and the overall customer satisfaction. It only means one thing: more money for you.
The Mobile Factor
We can't deny that the mobile search is changing the online search landscape. More and more people are using their mobile devices. More than half – nearly 60% of the searches – are from mobile devices. So, if you are not optimizing your website for the mobile audience, then, you are seriously losing more than you think. That's almost half of the traffic totally wasted!
What can you do?
First, you have to check where your website is currently at. Google has made a mobile-friendly test.
Once you are on the website, just enter your website URL to start the test.
After the analysis, it will show you a detailed report. It will clearly say, "Page is not mobile friendly." if you failed the test.
If this happens, follow the guidelines given on how to fix the given issues.
SOURCE: (1)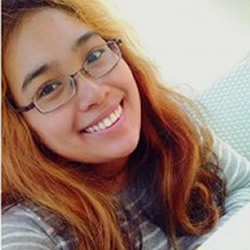 Latest posts by Carmel Lago
(see all)