Okay, I already have 2 articles on bounce rate: 3 Reasons Why Your Website Has a Huge Bounce Rate and 3 More Reasons Why Your Website Has a Huge Bounce Rate. This blog post will be last on the series regarding bounce rate. Below are 4 more reasons why the bounce rate is higher than usual:
Getting poor links from other sites.
Another website could mention your website, but the anchor text of the link could be inaccurate or misleading. For instance, this article is about bounce rate, but the anchor text could be something like: Download FREE music or Read this e-book guide to minimalism.
See, when a user redirects to your website, he will immediately notice that the website is so different than its anchor text. Well, you can email the web admin and ask the removal of your website link. If you get no response, then, choose to disavow these links.
Yes, disavowing won't help decrease the bounce rate, but it will certainly informing Google to NOT include that website's link to your overall site quality and relevancy.
Content is simply awful.
Next, the reason could be simple: YOUR CONTENT IS TERRIBLE!
Take time to evaluate your content, and check if it's optimized for the internet. You may ask a friend who's knowledgeable in marketing, proofreading, and content writing. Well, your content may not be that bad per se. However, it ain't displaying right on computer or mobile screens.
Are the words readable and scannable? If it's just a huge chunk of text, then, it is not easy on the eyes. Divide it using header tags.
Did you add any images? If not, consider adding a picture or two. This could be a break from the long paragraphs.
How are you writing the article? Are you using plain language or using highfalutin words? It would be great to write using plain language rather than intimidate your readers with technical jargons.
Remember, printed media is not the same as online media. Writing for website does NOT follow the traditional means. Enhance your online copywriting skill, or try to consult someone who has. If you have enough budget, consider hiring a freelance online writer who can bring life to your ideas.
Bad interface.
It's not just the content, but the user interface could be terrible as well!
The user interface could be the problem especially when there annoying ads pooping up everywhere.
Every page click will trigger ads and forms. Ugh, so bothersome!
The browsing experience should be smooth. You could offer promos and ads, but don't over do it! Once they chose to close it, don't be persistent and shove it on their faces!
Instead, strive to improve the navigation, and offer enhancements to make it easier to find something, such as a search box, a menu of the main sections of your website, and so on.
Not mobile-friendly.
Lastly, it could be because your website is not a mobile-friendly one. In 2018, almost 25% of the top sites are not optimized for mobile users.
When websites are not fit for mobile, they don't display correctly on mobile devices. Plus, they take forever to completely load!
Test your website on mobile phones too, and use Think with Google's Test My Site in order to identify which pages are mobile-friendly and which are not.
SOURCE: (1)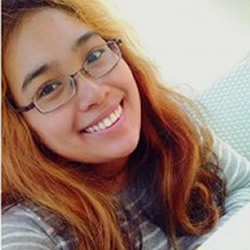 Latest posts by Carmel Lago
(see all)