You can probably name two or three competitors in a blink when asked who they are. But what if they may not be your only competition? What if there are others out there that could pose a threat to your online success? That's crazy talk, right?
Your job now is figure out how to unseat these non-competitor competitors from taking these most coveted top positions. It doesn't matter who gets unseated. The truth is somebody needs to go in order to make room for you!
The first thing in your SEO strategy should be: keyword research.
What are your users trying to search? Aside from that, you need to be immersed on searcher intent.
In this situation, optimizing your searcher intent takes on extra significance. You have to put yourself in the shoes of the searcher and ask, "What are they looking for?"
For instance, are they searching for an event organizer? Or do they need tips about looking for the best event organizer?
Queries that don't produce similar results to your business, and you may need to go after different keywords related to events.
So, do your own research and be the user. Take note on what you will find.
The next step is to create the content that covers the specific keywords regarding the topic.
Make quality content that extensively covers the topic implied by the term searched. For example, maybe you should optimize something like "events organizer in [your city]" so that people can easily find your events business.
Use these keywords in your your SEO title, meta description, and URL.
 Optimizing your content depending on your target keywords can be of great help.
Use social media to promote.
Sad to say, search engines are not the only place where you get to encounter competitors.
However, there are competitors even on social media. In fact, it is stiffer because you are not merely competing with these business, but also with the content posted by your audience.
To top it off, these social media networks are adjusting their algorithms. In other words, if people do not engage with your content, there is a high chance that your posts will be unseen.
Social media is now focusing on paid ads. So, unless you pay for it, your posts will go unnoticed. How do you compete with that?
Always keep it real.
Thus, it is important the your content will gain the attention of your audience. Always go back to: what your audience wants to see.
Produce the kind of content they want. For the most part, people use social media as a medium to be entertained and connect. They are not using social media to see products for sale. Provide informative and entertaining content that can be useful in the long run.
Let's say you're an event organizer, and you might want to include posts about a certain event you organized. You might also want to add tips on how an event is going to be a blast, and feature the craziness behind organizing all these events.
This kind of content is much likely to be read, commented on, and even shared to a bigger audience! You can also ask questions that encourage interaction between you and your audience because more than anything, people want to engage with something authentic.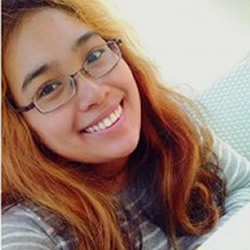 Latest posts by Carmel Lago
(see all)