The search engine optimization is a tricky game. From time to time, people develop and brainstorm strategies to improve SEO. Also, people involve in the industry barters ideas, techniques and strategies on optimization that equally benefits all the parties. Sharing such tactics is amazing, but we also need to develop our best shots for the success of our own brand and content.
While there are standard strategies that we mutually follow, we also need to develop our individual strategies to effectively execute the main ones. With that being said, here are 5 essential things every search engine optimization should possess:
DEVELOP A MENTAL MAP

A mental map or mind map is basically a medium to create your strategy from scratch.
Basically, it is like an interconnected series of plans and concepts that branches out to help you create your main plan. This is not for the purpose of creating the ultimate plan, but it is a mental depiction of how you envision to achieve your such plan.
It is conceptualized as such because it is said to make you think better about the processes that you can partake to actually reach your final goal. Using a mind map allows you to see your whole "rising up" process at once. So, USE A MIND MAP!

MAKE USE OF A VISUAL REPRESENTATION

Once you have "mind-mapped" everything in the start, of course you will need a more thorough representation of your perceived plan process. Most of us learn better when presented with visual aids so use visual representations as well when strategizing for search engine optimization.
There are various tools such as Google Sheets, Trello, Workzone, Basecamp, and many others. Thus, you can make plans and make them crystal clear to everyone involved.

CLEAR UNDERSTANDING OF THE COMPANY YOU ARE IN

You cannot develop or improve something that you do not have a clear and vivid understanding of.
This is why prior to planning all of these things you need to know your company by heart. It does not really matter if you are working at home or if you are outsourced. All you need to be is the expert of your own turf.

Know what you are selling and what you are actually promoting.
You need to be aware of your company's strength and weaknesses.
You also need to understand your company's stand in the market.

KNOW YOUR MARKET

Every business organization can mutually agree that their very goal is customer satisfaction.
Whether the business may it be online or not, you need to know your audience.
In order for you to optimize search engine or make your brand/content visible, knowing your audience is really important. You need to know the exact people you are trying to reach out. After all, they are the heart and soul of your company's existence.

HAVE DEFINITE GOALS

All of the things mentioned above will be put to waste if you don't establish your goals. You should have a clear and calculated picture of how you want this whole process to end up. Search engine optimization is complicated enough. So, you need to know where you are heading.
Bottom line is, before you tackle all of the technical aspects of search engine optimization, you need to set out these essential things firsthand to arrive to the best strategy to optimize your brand/content.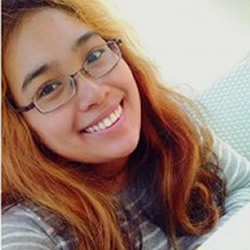 Latest posts by Carmel Lago
(see all)