Of course, it is undeniable that the content that you put out there is the very core of your website or your brand.
In general, content is the first thing we consider, but is it the most significant aspect in improving search performance? Is it the most important factor in search engine optimization?
There Are Other Factors Aside from Content.
While I may agree that your content is basically the lifeblood of your website, however, it is not mere content alone.
It is the reason people visit your website of course and the very goal of search engine optimization is to maximize your content's exposure so that many viewers can see it.
As content creators, bloggers, vloggers, online entrepreneurs, online influencers, even online advocates, or whatever we may call ourselves, we need to deviate from the popular opinion. As long as we have a fun and interesting content, we tend to slack off. We don't focus on all of the other valuable aspects that help build the entirety of our brand.
No Compromises.
It is imperative to make it a goal to put a hundred percent of effort  in creating amazing contents. However, we should not compromise everything that comes along with it.
Honestly speaking, no search engine optimization factor has greater value than content. We should really weigh on what is important for our brand.
You cannot just give every bit of your time and effort in making sure your content is top-notch while compromising other important factors. Of course, you need to consider the technical issues, usage of links, your web design, accessibility, usability as well. Everything should go hand in hand if you really want to optimize search to its maximum potential.
One aspect will never work without the other, and vice versa. That is what we really need to bear in our minds.
So, if you want you content to really reach more people, you have to make sure to keep in mind that:
you need to make sure your website is accessible,
to minimize technical issues,
to maximize usage of links,
and to make sure that your overall design and feel is enticing for your viewers.
If your website is not easily accessible and if does not appear in the search results, then, your content, no matter how phenomenal it is, will not mean anything.
Go Beyond Content.
Again, content is something you want to come across virtually to your viewers, but it is not all there is.
Do not get me wrong though, content is extremely important, but so are the other factors in search engine optimization.  Your action plan should be clear and direct:
create contents that are interesting for your viewers,
but do not ever neglect or overlook its search capability,
and most importantly your customer's experience
Before, during and after a web visitor has browsed your website, there should be that overall pleasant experience. Not just in the content, but also in the design, in the usability, and in the applicability. As much as as possible, think of all of the factors equally for you to also reach the perfect equilibrium of success.
Source: (1)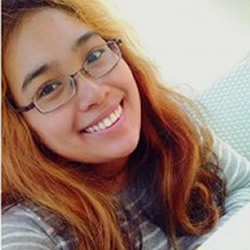 Latest posts by Carmel Lago
(see all)