After 3 Things NOT to Do when Running a Business Page on Social Media (Part 1), I am back with another set of tips for you. Whether you own a newly established business or an already popular one, you can't deny the influence that social media has brought in to your website.
Whether your niche is on Facebook, Twitter, or Instagram, there are things that you should NOT do especially if you want to grow your number of followers. In order to form stronger relationships, here are 4 more things that you should avoid doing at all costs.
Lie to Gain More Clicks
Today, clickbaiting is a common habit to gain more engagement online. However, this ain't a healthy practice because it will surely backfire.
Yes, you might feel the pressure of social media, and everything seems to be a matter of what's popular or not. Remember, lying to others won't make you popular. You won't belong the "in" crowd because you tried to deceive people in order to gain more following.
You may fall behind other business accounts, but being honest is the sure way to go. Everyone gets tempted to create a misleading title in order to accelerate the process, but do not do this. As I have said earlier, doing this will definitely backfire. At first, it may seems there will be a swarm of people following you. Then, you will notice that they slowly stop following your posts. In the end, lying, misleading, and deceiving headlines can just hurt your reputation. Trust me, you wouldn't want this especially if you are just starting!
Broadcasting More Than Replying to Your Followers
Next, you have to remember that social media is a two-way street. Your role is NOT only to broadcast your promotional posts, but you also have to take time to receive queries. For sure, there would be comments and replies to your posts. Don't just ignore these messages that come your way!
You will surely fail if you ignore these things. There's no need to come up with a lengthy response to be honest. All you need to do is to simply thank these followers for their time to like, share, retweet your post. This small effort on your part can send a message that you are also willing to help others.
Being Know-It-All and Obnoxious
No one wants to deal with a "Know-It-All" coworker. Even people online hate being close to arrogant prick! It is such a turn off for a lot of people. If you want to gain a good reputation, be sure you will assign someone who is calm and composed to handle your social media accounts. When you are provoked by trolls, do not engage with these people. Train your staff regarding what to do and not to do when handling social media accounts like reading this post.
Do your best to be professional at all times, and do not share your negative sentiments publicly. If you need to clear out an issue, reach out directly to the people involved.
Post Too Much
Lastly, you would want to share and engage with your followers. However, there is such a thing as sharing too much. As I've mentioned on 3 Things NOT to Do when Running a Business Page on Social Media (Part 1), spread it out posts and schedule them in different dates. If it ain't related to your business, post it on your personal account instead.
Next? 5 Tools for Social Media and Brand Awareness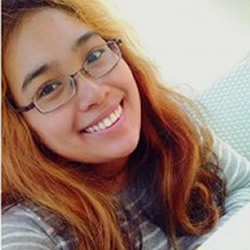 Latest posts by Carmel Lago
(see all)