As I have discussed in 4 Easy Ways to Gain Traffic for Your Website, social media plays an important role in the growth of your website. If you are not active, then, it's time to finally get started. Of course, you can't just tackle social media without reading some guidelines. In this blog post, I will teach you the thing YOU SHOULD NOT DO.
Once you know the things to avoid, you can easily focus on the things that you should do. Whether you are mainly on Instagram, Facebook, or Twitter, these tips will help you foster nurturing relationships among your followers.
No Concrete Plan
In everything that you do, planning is an essential part. To be honest, many businesses use social media without knowing their purpose. They just start an account because they see that everyone is active online. No, you should not be like this. Instead, you need to go through the planning stage carefully.
First, you need to know the difference between Twitter, Facebook, Instagram, and other social media sites. One of the many criteria, of course, is because your audience is on this specific website. If based on your research you realized that your target customers are on Facebook, then, focus on that first. Eventually, you will branch out to other social media pages when the need arises. For now, focus on the issue at hand, and establish a concrete plan on how to advertise your website.
Promoting the Business Every Single Time
Yes, social media is place to promote. However, if you repeatedly do it, promoting gets redundant. People don't like that! Self-promoting over and over can be such a turn off to many people online. You should find the right balance in promoting your business, answering questions, and interacting with your followers. Once you take time to interact with others, your followers will become more tolerant to your promotional posts. Since you give your time to your followers, they will also give their time to you.
They will be more open minded to what you will send their way. So, don't just focus on promoting because this will not help you gain thousands of followers.
Sending Too Many Messages All at Once
If there's one thing that people hate, it is this: S-P-A-M. Spam does not only apply to emails; it can also be applicable to social media posts. The social media realm does not want to read all your messages at once. You don't have to broadcast all your post at a particular time. Instead, you need to spread it out. Schedule your posts on Facebook to know which time most of your followers go online. For Twitter, there is a tool called Tweetdeck. It is Twitter's official tool for scheduling tweets ahead of time, and tracking the engagements that each tweet will receive.
Remember, do not spam because if you do, your followers would not like it. People will stay away from any form of spamming. Before you know it, these people have unfollowed or unliked your page because they do not like the number of times you post each day.
Next? 4 More Tips on Part 2!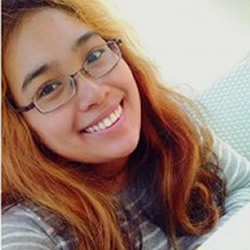 Latest posts by Carmel Lago
(see all)