Previously, I discussed Should You "Nofollow" Internal Links? However, I feel like I have to expound further and talk about the specific instances on when to nofollow links. You see, the nofollow option has been here since forever ago. In 2005,  it was added feature to tell Google that you are not willing to endorse a link. Still, the nofollow link manages to raise some eyebrows even today. So, let's address this confusion in this blog post.
What Is a Nofollow Link?
Let's start with the very basic first. The added tag "nofollow" will tell Google (and other supported search engines) that there is no need to follow that link.
In other words, you are not endorsing this links. Your website may have mentioned it, but it does not automatically mean that you recommend it.
For your information, Nofollow Has Not Changed Since Google Launched It. Not even a bit. So, there's no need to worry if Google changes the rules on nofollow because it did not change.
When to Nofollow Links?
At all times, click the nofollow when you encounter any of these:
Links in found in the comments section

To be sure, nofollow anything that comes from the users. You will not be able to moderate it especially if it's a huge site. These links could be a spam so to be fair, nofollow everything in the comments sections.
Besides, no matter how strict you are, there will still be links lurking around the comments. If you do not choose to nofollow, it gets harder to combat. Thus, there will be more spam coming your way if links are not nofollowed.

Links that are sponsored

Anything that is sponsored should be automatically under the nofollow list.

Links that are paid and part of an ad

If you ask any monetary compensation for a link, then nofollow the links. Basically, anything that is an advertisements or that is part of a deal should be a nofollow link.
From the sponsored text or image, all these should have a nofollow link.
When to Follow Links?
Now, we're done with nofollow. Let's proceed with the follow links.
The guest posts

If there is someone who often guest posts on your website, then go ahead and follow the links.
As long as it is someone you trust, it's safe to choose to follow links. Otherwise, do not.
Just a reminder, once you follow the links, it is recommend to use their name or website as the anchor text of the link.

The interviewees

Next, if you are interviewing someone famous or respectable, then it's perfectly fine to add links to the person's website.
Like what I said earlier, it is best to use their name as the anchor text.
As a way of thanking them for the time that they spent with you, the least you can do is provide a link to their site and/or social media channels. This can also boost their online presence and help them gain more interviews in the near future.

The editorial content

Lastly, we have the editorial links. These are only considered valid when you are:

giving your honest opinion on a product review.
currently affiliated with the website or had a personal experience with the website.
quoting another link as your source.

If you are running a review blog that is publishing numerous review posts, better disclose on each post whether this particular post is a "sponsored" content or not.
SOURCE (1)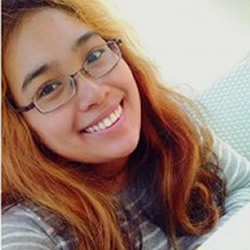 Latest posts by Carmel Lago
(see all)