Since video contents are getting more and more popular these days, we also need to up our game when it comes to optimizing our video content's metadata. Now, blog posts or text-heavy contents really differ from video.
That is why, I made a list of dedicated factors that can help you in optimizing your video content.
VIDEO TITLE

This is the very first thing your viewer will see when they type in a particular keyword. The trick here is to create a title that will entice your viewers to click on the video.
You need to make sure that your title is enough to lure in people to watch your video.
In that case, make your title enticing, engaging and compelling. Make it relevant to the content itself and please do not bore people with an unbelievably lengthy title.
Lastly, it should be short, but enough to pack a punch.

DESCRIPTION

This is just as important as the title. Why? The description is where you give people a head start on what they are about to watch. So, you better make it interesting.
You need to keep in mind that only the first few sentences will appear on your description in the search engine results. Make every word count and while doing so, please do not spoil the whole content of the video. Leave some as a mystery for your viewers to discover.

TAGS

Of course, please do not forget to include your tags. List tags that are relevant to your video and list them according to their relevance.
It is also advised to include general and specific tags, use sufficient tags to properly describe the video, and update video tags in case new search trends rise.
To properly set up tags to index your video, include keywords that people can see from the title of your video.

THUMBNAIL

I cannot put enough emphasis on making sure that your thumbnail is bomb.
This is one of the first things that people will see on the face of the search engine so you need to put so much thought into making your thumbnail perfect.
If you read my previous post, boring thumbnails could be one of the reasons why people do not click your videos.
Thumbnails may seem trivial and unimportant. However, this small thumbnail can give a huge impact on video plays and views.
Here's a little treat: videos with custom thumbnails get a 30% increased play rate than those without customization. That data is according to Wistia.

TITLE CARD / OPENING BILLBOARD

Open your video in a way that will spark interest in people to continue watching the entire video.
 These are all foolproof ways to optimize your video content, but the finishing touch of this is, of course, to maintain consistency in all of your videos. After all, your viewers are after of the video quality. So, be consistent with the color, style, effect, and quality of any content you choose to vlog about.
Make sure you apply every single bit of tips and tricks I have laid out for you to optimize your video content. Once you mastered the basics, the rest will surely be easy-peasy. If you haven't, catch up on the 4 Reasons Why Your Videos Are Not Ranking Well.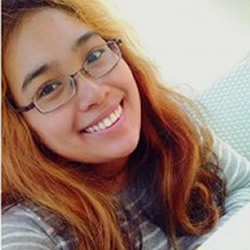 Latest posts by Carmel Lago
(see all)