More often than not, search boxes are often neglected. However, if you continue to update your website, you should also provide an effective means of searching through the vast contents.
Providing an on-site search is essential if you wish to make your users happy. Of course, you would want them to easily find the topics they need.
Ideally, you would type a keyword and hit search. However, the problem lies within the results page. Sometimes, the website won't be able to provide relevant results.
The Search Box and SEO
With the right search box, your website will welcome a higher organic traffic, higher conversion rates, and an increased brand awareness. If not installed properly, the search box can be a huge wall between your website visitors and their most requested content.
Here are some rules to follow to achieve best results:
The Dos

Do make your search box obvious. Yes, there is NO "right" place to put the search box, but please the location should be somewhere everyone can see it. Usually, it is on the top right portion of a website. If not, it's on the top middle.
Make sure your search box can at least fit around 27 characters. Of course, you are free to make it longer.
Do put a "search" or "find" button after the text box. This makes it apparent that it is indeed the search box.
Do add a text within the search box, too! This serves as another confirmation that it is where you will input your queries. A simple prompt like "type your search here." will let your users know that this is the right place to search for items.
Do offer search suggestions. Sometimes, your users do not know what to search for. Giving them suggestions will be a good start.
Add a search box on your 404 page. This is extremely helpful when your web visitors have stumbled upon a broken link. They won't get more frustrated because the search box will guide them to another working page.

The Don'ts

Do not hide it under the menus. Search boxes are meant to be used. Do not put it near other text boxes like your email subscription. Please do not confuse your web visitors. Make your search box a priority by putting it at the top.
There is NO ideal search box width, but the size should not be microscopic. Do not make it too small that your users need to click to expand the search box.
Do not add them in every page. Search boxes on the checkout page are totally unnecessary. Your customers are already paying for their items, and they wouldn't search for another thing.
Also, do not add search boxes on landing pages. This is the part where you add call to action buttons like "Know More About Our Product", "Watch This Video", "Buy Now", and etc. Adding a search box will just distract your potential customers from checking your products.
Ultimately, only you know your audience. So, provide features that will help them. Surely, a search box will make their life easier. They will appreciate that they can easily find information on your website. If you prioritize user experience, for sure, they will keep coming back and bring more traffic to your website.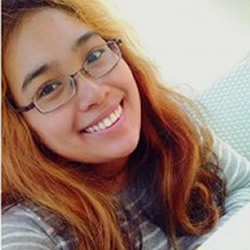 Latest posts by Carmel Lago
(see all)