Social media is probably one of the most, if not the most powerful platform in the whole world.
If you want to be famous you can easily just post something in any social media platforms, gather as many likes and shares possible.
Then, bam! Just like that you are going to be a social media royalty.  That is how incredibly amazing social media can be. So, imagine what it can do if you use it to your website's advantage.
If you can manage to get a very strong social media back-up, you can very easily share your content to large volume of people. But hold that though first, there is of course a catch. In order for you do to so, you need to build a positive imagery with your audience.
How do you do that exactly?
Simply, you have to start by creating positive interactions with people within your industry. It is crucial to maintain harmonious relationships with the people within the same industry so you can be on their good side.
To land on a better position, you also need to create the right and appropriate contents.
A  trusted study studied over a million articles to try to determine the relationship between shares and links. This study showed that across the complete article set, there was almost no correlation at all. Despite that, a much more detailed report showed that some types of content are doing way better than others.
To be very specific, articles that are published for making opinions from trusted experts, and  research studies showed a strong correlation between shares and links.
Once you have marked your place in the market, social media's role should be easy peasy.
You just need to utilize social media to expose your amazing content!
Well, that is basically it. The rest of it all will come smooth as paper if you use social media the right way. It is remotely possible that any major search engines will use links in social media posts as an authority signal. To clear things, social media does not influence search engine rankings. However, it can promote your website.
Through social media, your content will be advertised to a larger audience. The more it gets shared, the more clicks you will get for your website.
The main point of this really is to:
use social media to your full advantage,
create a great relationship with trustworthy influencers,
build their trust and confidence with your brand,
and this will be an opportunity to gather reliable links.
That is how you should use social media to boost your website.
Social media is a great way to widen your horizon in terms of likes and shares. It is for you to reach as many people as you can because literally everyone cannot get off of social media.
Just imagine having a very popular and trusted social media account. You will surely reach people from all over the world! Whether they are just ordinary customers or A-list celebrities, receiving a mention or a positive review on social media really helps. Any published contents will be flooded with viewers all the time.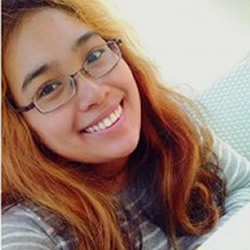 Latest posts by Carmel Lago
(see all)