I am pretty sure that we have all had our own fair share of healthy competition. Almost every aspect of our lives, competition is existent, and I even talked about competition in the world of SEO. Remember the old adage? Nothing is ever constant in the world, but change!
Well, that's true! Everything is figured out, and now, people are just constantly finding ways to reinvent old ways. Finding ways to rehash traditional systems into something new and different. Same is true with search engine optimization and brand building.
Nothing is a new discovery, everything is innovated, re-imagined and transformed into a new form. When it comes to optimizing your website, your rivals are a actually a great avenue for you to pick up a few strategies. Your enemies can turn into your friends by being your company's little puddle or pool of knowledge. You can learn a lot from their existing system, and apply it to your own routine.
Before you go and spy on your competitors for strategies, here are a few critical factors you need to consider:
Know your online competition.

You need to have an adequate level of knowledge about your online competitors.
Their online transactions may be handled differently from the offline transactions. Do your own keyword research!
In the digital space, you need to outshine them and find ways to rank better than them in search.

Know where they are engaged.

It is not just enough to know who your rivals are, but you also need to know where they are.
If you know where your rivals are actively or passively engaged, then, you will know where to stay.
Of course,  if you notice that your target audience is on Facebook, then, you would naturally create a page on Facebook. Link this page to your website so that when you publish new content, it will also published on Facebook.
It's as simple as that. Follow where your people are.

Know what your rivals do.

If they are hitting the right spots, then, learn from it. You need to follow and innovate only the things that are optimizing the content. Study what is working for them so that you can apply it in own your search engine optimization strategies.

Find out also the flops.

Once you know where the are focusing majority of their efforts on, you need to analyze what is or is not working. When you know that this strategy is NOT working, then abandon it. Be aware of the things are doing no good to their business just so you can avoid doing the same to your website. Learn what could go wrong!
You need to know what is driving them off the cliff so you wont make the same mistakes. In this way, you can prevent yourself from investing effort, money and time.

Know their level of investment.

It is important for you to know the extent of commitment your rivals have for certain things in their online business for you to also exert the same level of investment in your own business. It is not enough to be on par with them, you need to outshine them.
If you realize that they are exerting effort in content development, then, raise the bar higher and produce better content.
SOURCE: (1)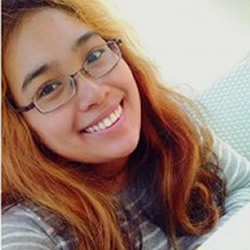 Latest posts by Carmel Lago
(see all)