Acknowledging the fact that there will be a certain level of competition in almost every aspect of life.
In our daily lives, competition is extremely normal and very healthy. In every industry, be it the food industry, cosmetics, retail, even service providing entities, competition is evidently present and that is completely okay.
Even in the industry of SEO, a healthy competition is vital.
Why if you may ask?
Competition, even in a general sense, exists for the prevention of complacency and over-confidence. It keeps you motivated to always do a better job, to innovate, to excel. Because you are aware that your competitor is just right in the corner, it keeps you going. Perhaps, they are planning their own tactics to bring you down. Haha, you will be paranoid on what their next move is.
 In this article, I will be discussing a very important topic and that is how to identify your search engine optimization competitors.
How exactly do you identify your main rivals?
This is not as easy as it sounds. Because you may think that in a particular industry, those who are on top of the leader board, but to be honest dear, that is not necessarily true.
Not at all times. You main competition is not always the front runners.
It does not really matter how big their names are in the industry, that does not automatically make them a threat to your website.
Keep these things in mind:
Your top SEO competitors are the people who rank the same keywords as you.
If a company targets your keywords, then, they are a "competitor."
Whether they are a business related to your brand or not, they will be "competitor" if you are after the same set of keywords.
Basically, let us just say that you are into a cosmetics line… So, as expected, your rivals are also fellow cosmetic brands. If you search, say for example, "the best foundation for oily skin", there will be thousands of search results. These websites will be your competitor in terms of search ranking.
There are also blog sites that are not in the cosmetic industry, but are posting about "dos and don'ts of makeup." See, these seemingly insignificant websites can still affect you. Surely, they will end up competing with. In search results, you with both compete for beauty and makeup keywords.
Do a keyword search.
Luckily, seeking out your competitors is an easy task. For starters, you can do a Google search on the keywords you want to rank. This will reveal who are the "top" sites for this keyword.
Then, you can take note of these websites. You can also use keyword research tools that are available online.
Tools such as Google Adwords, KeywordTool.io, WordTracker, KWFinder, WordStream (and more!) will do the heavy lifting for you. These are just some of the FREE keyword tools out there!
Search engine optimization is a tricky and complicated system to master. In the SEO community, competition is very tight. You need not to worry though, just as long as you are able to identify your top competitors, study a thing or two about how they operate, then you can definitely develop an amazing SEO strategy that can launch your website to success.
SOURCE: (1)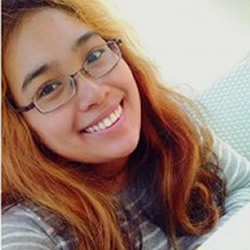 Latest posts by Carmel Lago
(see all)