For sure, you have been curious how search engines decide on what websites to put in the search results. When someone types in a question, what (or who) calls the shots?
Short answer: the search engine algorithms… and the algorithms decide depending on what information they know. Of course, they refer to the search engine's index. If you want to know more about index, refer to Understanding How Search Engines Work.
If you want to know a longer version, read it below:
Search engine algorithms constantly evolve. They continually change depending on how Google will change. Back in 2001, online search is merely matching the query with a web page title. See, it seems so stupid back then. Now, search engines have adapted to the changing times. More parameters have been added when matching a query and a specific page. Take note: there are over 200 ranking factors implemented by Google.
To help you understand the matching process, here is what search engines do:
Step 1: Knowing the searcher's intent.
Of course, the search engine needs to know the query first. There should be an analysis of the search words.
Assessing the words used to know its meaning. For instance, when someone types in "How to play Canon in D", search engines will realize that someone is looking for a tutorial on how to play this piece. Hence, the algorithms will give YouTube videos as its search results.
The same is true when someone will search for "Buy Japanese cheesecake…." The search engine will know that the cake is not your typical New York style cheesecake. It should be able to give results on specialty cake shops that sell fluffy cakes. Nowadays, search engines are smart enough to read between the lines. They even correct misspelled words.
Step 2: Looking for relevant pages.
Next, search engines provide the best solution they can possibly give. They will scour their index for anything that matches the words used. Like what I said previously, if your web pages are not in the search engine's index, your website won't show up in any related search result.
Here are the important factors that search engines look into:
Page title and page contents – Google values relevant content. If your web page is relevant to a search query, it will surely show up.
Content type – if someone is searching for videos, the results will obviously be videos and not a mere text content.
Quality – content should be excellent. Google does not want a so-so content.
Date – this is extremely important for someone searching for news articles. If the content is something from 3 years ago, Google would not list that. It will only show timely and recent pages.
Popularity – this is in terms of the popularity of the page and not your entire website. If many people choose to click it when this particular keyword is typed, then Google sees it as a good indication. Also, when a page receives numerous backlinks, it means that the page is indeed useful. Thus, Google will rank it higher in the search results.
Language – not all searches are in English so Google needs to consider that as well.
Website Speed – if your page does not load fast, Google won't even consider it as "useful" result. Fast loading pages definitely have an advantage!
Location – users specify their search sometimes. For example, "Popeyes in California" will yield Popeyes stores in California and NOT in Philadelphia.
SOURCE: (1)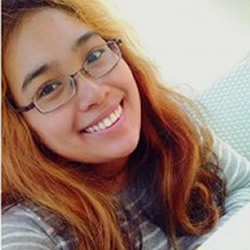 Latest posts by Carmel Lago
(see all)