Search engines help you analyze your SEO efforts. How? They all provide insights through their respective webmaster tools. By using the webmaster tools, you can now easily monitor your website's performance and formulate new ways of enhancing your website.
In this article, I will enumerate to you the numerous webmaster tools available for you to use and optimize your site for the better. Here they are:
Google Webmaster Tools
Because Google is the most popular search engine, it is only natural that the Google webmaster is also the leading platform in terms of website optimization. In this tool, a website owner can utilize new features and check important report.  You will know the suggestions on how to optimize your website in order to be more visible on Google search.
Ideally, this is great for those who are just beginners in the SEO world. Google can guide you on how to edit your site. It will give tips on what to improve. Before you do that, make sure to have your XML sitemap.
Submit your sitemap to Google.
For Google to scan your website, you need to have your sitemap ready. Here's how you can make your sitemap available to Google:
Learn more: What Is a Sitemap?
Bing Webmaster Tools
Bing may not be as famous as Google, but they still offer optimizations tips for your website in the Bing Search Results. In fact, Bing urges its users to submit new content using the Bing Webmaster Tools. If Google only allows 10 URLs a day, Bing lets you submit a total of 10,000 URLs a day.
Another significant feature on Bing is that social media has more impact in Bing than in Google. To know more about the Bing Webmaster tools, follow this link.
Yahoo Webmaster Tools
Unfortunately, Yahoo has NO webmaster tools. However, the Yahoo search results are powered by Bing. In order for you to know how your website ranks on Yahoo, you have to check the Bing Webmaster Tools.
Yandex Webmaster Tools
If you own over 65% market share, then you got to have your own set of webmaster tools. Indeed, this is true for Yandex since it is the most famous search engine in Russia. Even though you are NOT in Russia, this is still a pretty good investment.
Yandex Webmaster is a comprehensive tool in improving your SEO strategies not just in the Yandex universe, but also in other parts of the web.
Baidu Webmaster Tools
If Yandex is famous in Russia, China has their own: Baidu! Like the other webmaster tools, the Baidu Webmaster tools are ready to help Chinese webmasters. This tool will help in optimizing the website in in Baidu search results. Website owners can submit content URLs, see their website traffic, and build backlinks.
One important reminder: Baidu is strictly in Chinese. However, if you want to strengthen your ties with the Chinese audience, then this is the start. To begin, access the Baidu Webmaster Tools and login to your account.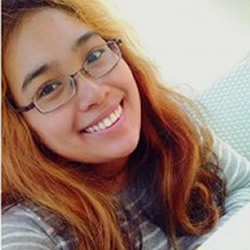 Latest posts by Carmel Lago
(see all)