To be honest, it really depends. There is no better answer than "it just depends."
If we talk about definite time frames, then, I would not really be able to provide you a specific answer. Because unlike all the other topics about search engine optimization that are easy and teachable, the amount of time that SEO needs is far more complex and hard to determine.
Why if you may ask?
Well, aside from all of the aspects that are involved in developing your very own brand's search engine optimization strategies. In addition to everything that comes along with it, there are research and development, marketing, tactics, etc.,
Also, one should not neglect that the strategies of your competitors are of the same value and importance. Imagine, having to develop your own brand's tactics while simultaneously studying your competition.
It will take you forever, no exaggeration. In this article, I will be talking more about the significant role that your competition play in developing your search engine optimization strategy.
Let us start by talking about why we also need to study our competition.
Of course, if you are in an industry that provides specific products and services that a lot of people patronizing, you always need to give it your best shot and that involves benchmarking.
Benchmarking is when you evaluate or check (something) by comparison with a standard . If you want your brand to be successful, one major trick is to really be familiar with how the industry that you are in work.
It is basically like courtship in men's perspective.  If  a guy is really into a girl, he would set his best foot forward at all times and he would study how she would get the girl's attention. Not only that though, of course, he would anticipate his competition. There will be a lot of other guys who would also race to get the girl's precious little heart right?
So, a guy who really loves the girl would also study how to outshine all those other guys that are also vying to get the girl.
A form of healthy competition.
Studying your rivals techniques is good way to get familiar with how they work in your industry in order for you to know how they will move. It is a good way to know strategies that could also work to your advantage.
The higher the demand for the products and services that your industry offer, the higher the potential of existing and new competitors.
The more demand increases, your competition will also up their game. They will do whatever it should take to outshine their competition.
You can learn a thing or two from your competition and that is a guarantee. Your competition is not just there to give you a good game, you can actually benefit from them as well.
One thing that you need to learn about search engine optimization is that it is tricky and you need to gather as much resources as you can even and especially from your very own rivals. Like what they always say, even in the SEO industry, keep your friends close and your enemies closer.
Source: (1)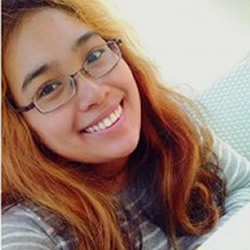 Latest posts by Carmel Lago
(see all)