If you are citizen of the internet and digital world, you have probably seen horrendous websites. That moment when you visit a site, and it does not perform the way you want it to! The owner might have abandoned the site already and left to collect dust.  Sites are not inherently horrible. Under other condition, you can start anew.
Here are 4 tips to bring to life a declining site.
Do not fix technical details yet!
Control yourself and slowdown a bit. Don't go ahead and repair the critical SEO and performance concern. First, prioritize your goals. What are those you need to do? What are the things do you need to accomplish?
The first concern should be centering on your customer's inquiries. You are to respond to their questions. Assist your customers on the things they need to know and surely Google will give you brownie points for your effort.
Apart from that, it is a smart move to assess the situation. Talk to your customers and consider their suggestions on your website. You can now remove any obstacles that did not help your customers. So now, you can focis on giving more attention to the strategies that worked well.
If by nature you are a technical person, do not make the mistake of mindlessly editing or changing because you might just harm the top ranked pages. Also, this might not be the proper time to do such thing. What you need to look at is the bigger picture. Build a roadmap of your project in an organized manner through the use of project management tools.
This systematic method will make sure that all vital actions will not be ignored. This includes:
Be reasonable and stick to the plan.
 Build an achievable goals and consider the essential key performance metrics from the start.  You can write down the progress on a weekly basis. Progress may seem tiny and minute, but it should be celebrated like the improvement of click-through rates, higher conversion rates, steady influx of mobile and web traffic. The main thing is to keep your eyes on the prize. Don't get derailed and aim your attention on the established goals.
Continue to have control over the chaotic project.
Center your focus on the activities that has to do with customers and their objectives
Other goals could to keep you away from the FAR MORE IMPORTANT ONES. Commonly, this occurs when there is too much pressure to perform well and to do different activities all at once. Hence, it is critical to utilize online tools and other project management apps to stay on track.  Interactive boards makes it easier to see how things are moving. This way, you can clearly visualize the things that needs to be accomplished and what are those that are already done.
Okay, let me cut the discussion short, and I will share the other 2 suggestions on 4 Tips in Enhancing Horrible Websites (Part 2)
SOURCE: (1)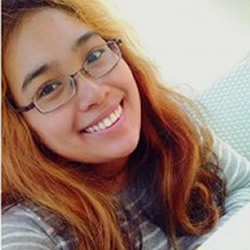 Latest posts by Carmel Lago
(see all)