Now, this is the last of part of the series. Catch up on 3 Quick and Easy Ways to Improve Website Content (Part 1) and 3 Quick and Easy Ways to Improve Website Content (Part 2).
These are the tips you can do yourself:
Restructure your old content.
There will be topics that will forever be relevant. Moreover, recycling old topics are not exactly bad. The thing is, you can make it better, fresher, and greater. Tackle an old topic using a new perspective.
Perhaps, you might want to try podcasts instead of blogging. Try your luck on webinars instead of YouTube videos, or vice versa.
Here are some examples of what you can experiment on:
Reupload old webinar videos into tutorials on YouTube.
Add oldie but goodie posts on newsletters especially if the topics are still relevant to this day.
Use your research to create helpful infographics.
Content is not a one-time deal. Surely, you can keep on rehashing and resharing your most engaging posts. Restructure them and share them on newer mediums and audiences. Remember, articles make it to magazines, and even books. Don't ever hesitate on recycling some of your old — and still relevant — content.
Try minimize and simplify your articles.
For some articles, readers hesitate to read because it is lengthy. Yes, this can discourage people from reading. So, do your best to minimize and summarize lengthy articles.
Whether your blog post consists of 500 words or 2000 words, you should know when to stop.
For written articles and blog posts, longer paragraphs are fine. You can write a maximum of 15 rows. However, for emails, you should bring it down to only 5 rows.
Also, make the transition smoother. You can even use bullets and numbers to provide a easier flow and a better understanding of your topic. Aside from it making your lengthy articles short, bullets and numbers help the audience better understand the information you are giving them.
Never forget to add images.
Generally, people are visual learners. This is why your texts needs images. No matter how verbose and sophisticated it may seem, your posts will still need images.
According to Skyword.com, a content presented with a relevant image can have 94% more clicks than those without.
It does not automatically mean that we can upload any free stock photo we see. No, that won't help. You need to give more time and though in selecting images. Here are some tips to follow:
Professional shots: One reason why people hire photographers is that they want to ensure the proper lighting on all their images. Poor background concept and lighting can make a huge difference in the overall look of the photos.
Overused photos: Nowadays, it very to get stock photos. Many of the usual stock photos we see are free. However, the popular ones are used by many companies. So, pick the ones that are not generic and still present the authenticity you are looking for.
Use an appropriate image: Lastly, different images have different uses. For instance, adding a photo of your team is not a good idea for a video thumbnail. However, this photo would be great on the "careers" page. It will definitely encourage other people to be part of your growing company.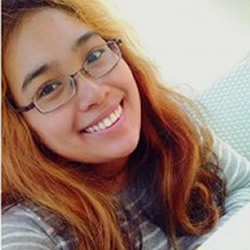 Latest posts by Carmel Lago
(see all)