Is your business ranking well in Google's local results? Are you one of the three businesses listed in the map pack for your keywords? No? Then there is a good chance that you are doing something wrong, particularly if you are carrying out local SEO work on your own without the help of an agency.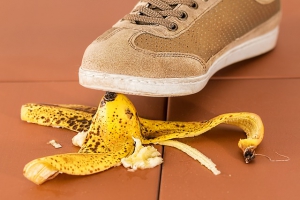 Working out what is wrong can be difficult, however. Especially so, if you aren't a local SEO expert. Don't worry though, we have your back. Here are the most likely things that could be ruining your local SEO efforts.
Website issues
Your website is the cornerstone of your online present. That's why a lot of SEO efforts are directed towards it. If you don't have a website, you're really going to struggle to rank, even locally. Even if you do have a website, it's no guarantee that you are going to rank. There are a lot of issues that could go wrong with it.
Here are the most common problems that make websites bad for SEO:
No location pages. If you want to rank well, you need to have location pages for every store or office you have, even if you just have one
Website is not accessible. Your website needs to be responsive if you want to rank well in Google. If people can't use it on every device, they aren't going to use it at all and that's going to cause your rankings to drop.
Not optimized. If you haven't optimized your content, titles and headings for your main keywords, Google isn't going to rank your website for those phrases. You need to tell Google what you want to rank for.
Bad citations
One of the main ways that people try to boost their local SEO rankings is to create citations on business directories across the web. If done properly, these can work effectively. But they can ruin your local SEO efforts if they are done poorly.
When creating citations for your business, keeping them consistent is crucial. You want to use the exact same Name, Address, and Phone Number (NAP) every single time. Even something as small as writing the address with road spelled out instead of "Rd" can make a big difference.
Keep your citations consistent!
No or poor reviews
Reviews are one of the most important parts of Local SEO. The more reviews you have, the better. If you have more positive reviews than your competitors, there's a good chance you're going to outrank them. But many businesses don't make getting reviews a priority. This can lead to businesses having a handful of reviews at best.
Not only that, but the reviews have to be positive. Bad reviews are going to be a huge turn off for potential customers and are going to tank your local SEO efforts. If you start getting bad reviews you need to improve your product or service and get in touch with reviewers. If you can find out what went wrong and fix it, there's a good chance that the reviewer will upgrade their review.