Local SEO is a hugely important marketing tactic for local businesses of all types and sizes. The higher you rank in local search results, the more people will visit your website and the more people will visit your store.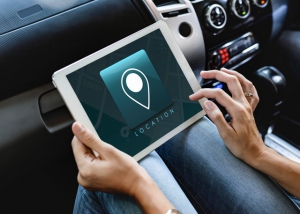 One of the main Local SEO optimization tactics is creating citations. But what are citations and what do you need to know about them?
What is a Citation?
A citation is a reference of your physical business online. These are usually made on business directories, but you can also get citations from platforms like Facebook and Tripadvisor. They are a way for consumers to find you and get the information they need about your business.
A citation must include at least three important details of your business:
It can also include your URL, opening times and other pieces of information. But it is critical that they include the three bullet points above.
Getting Your Citation in the Right Places
Part of the trick with citations isn't just creating them, it's creating them in the right places. Most citations will be added to online business directories, which are essentially the yellow pages of the internet.
Some of these websites will be national or international, but many will be dedicated to a particular geographic area, city, or industry.
Because of this, you shouldn't submit your citation to every single directory that you can find. Some of the more specific ones won't be suitable for your business and can confuse Google.
You should also consider the authority of a website when creating citations. The higher the authority, the better. It may not be worth creating citations on very low authority websites
Confused as to where to create citations? Start with these ten websites:
Google My Business
Facebook
Apple Maps
LinkedIn Company Directory
Yelp
Bing
Better Business Bureau
MapQuest
Foursquare
HubSpot
Optimizing Your Citation for Search Engines
For the most part, online directories will require you to provide your business' NAP (it's name, address and phone number). As we have said, these are the most important pieces of information to include.
When you write them, you need to do so consistently every single time. Every single citation should have the exact same information as every other, written in exactly the same way.
Some directories will give you the opportunity to add more information to your listings. This can include:
Business hours
Email address
Company description
Multimedia (i.e. photos, videos)
An overview of your products and/or services
When these additional pieces of information are offered, you should jump on them. The more information that you can add to your citation, the better. Not only will it help Google to get a better idea about your business when it scans the web, but it can also help the customers that use these websites to get more information about your business.
That's all there is to citations. Now you just need to go out there and create them!