Local citations may not seem like much to the unknowing, but they are important elements of local SEO. Every instance of your business' name, address and phone number helps your business gain more prominence and rise up Google's Map Pack results. Not only that, but good citations can also encourage people to visit your physical store.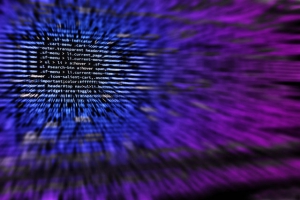 If you've been wondering where the best place to get citations from, we're going to let you know below.
Google My Business
Did you know you can get a citation from Google? Yep, the biggest search engine in the world gives out citations to any local business. You can grab your citation by signing up to Google My Business. Not only does it give you an awesome citation, but it also means your business will start showing up in Google's Map Pack. You don't even need a physical location, either. If you are a contractor or another business that works in other people's homes, you can set a service area that you cover,
Structured Citations
The most common form of citations will come from online directories. Typically, these are very general but some will be specific to a particular type of industry or geographic area. These listings tend to follow a similar structure and will all require your business' name, address and phone number. These are the most important pieces of information to provide in your citation.
Examples of online directories include:
Apple Maps
Bing
Facebook
Foursquare
Infogroup
Localeze
Yelp
These are just a handful of listing websites that you can use. But it's important to submit your business to as many websites as possible. You'll want to make sure that you are always using the same information in the same format, so as not to confuse Google, and to make sure there are no duplicate listings.
Specialized Listings
As we have mentioned above, some directories are very specialized, usually aimed at a specific industry or a specific city. These aren't useful to most businesses, but they are very useful to businesses in those areas or industries. That's because these kinds of directories typically receive more traffic than generic business directories and have a good chance of directing traffic to your website.
A great example of a specialized directory is Tripadvisor. The platform only lists hotels, restaurants and other tourist companies. Not only is it a great citation, but it is widely used and an active profile is likely to send you traffic.
Unstructured Citations
You don't have to submit your business details in a formal capacity to gain a citation. Unstructured citations are informal references to your business that can be found anywhere online such as in news articles, on social media and in blog posts. Traditional PR techniques, such as hosting and participating in community events are a great way to earn these kinds of references.
Business website
Don't forget that your own website can act as another citation for your business. Make sure to include the address and phone number of your business on every page of your website. If you have several locations, create a page for each location.