Online consumers love reviews. It can be hard to know what to trust when buying online and whether a product will live up to the hype. But reviews give you a great idea of what products are really like from people who have actually used them. They are such a useful tool for making great purchase decisions.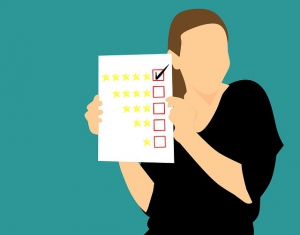 There are so many choices available to consumers that they need to find a way to quickly narrow down their options. Nine times out of ten, they'll turn to reviews as the tool to do this. As a result, consumers will be drawn to businesses with lots of good reviews and ignore businesses with bad or average reviews.
It's not just consumers who use reviews, either. Google also uses reviews when ranking businesses in its search engine. The more high quality reviews you have, the higher you rank
In this article, we'll explain why reviews are so important.
Why Reviews Are Effective
It's hard for online shoppers to interact with products online. They can't pick them up, they can't touch them and they can't try them out. That means it's very hard to get an idea of what a product is really like. The only information they have available to them is from product descriptions and photos.
But reviews provide a way to find out information from people who have actually used the product and understand what it's like. As a result, they can fill the void left by the inability to physically interact with the products. Good reviews are a huge seal of approval for consumers and can fill buyers with confidence.
Why Your Business Needs Reviews for Local SEO
It's not just ecommerce stores that need reviews, local businesses need lots of reviews, too. That's because online searchers are looking for reviews of local businesses just as much as online shoppers are looking for reviews of products.
There are several ways that reviews can impact your business. The first is that it can make customers much more likely to try out your product or service. When they see loads of positive reviews, it becomes much easier to commit to buying from you. On the other hand, they'll be turned off if they see loads of negative reviews.
Secondly, reviews impact the way that Google ranks your business in local map pack results. Reviews are one of the biggest ranking factors for local SEO and Google places a lot of emphasis on them. The more five star reviews your business has, the higher it is going to rank in Google local results.
So how do you get reviews for your business? We'll tell you in the next section.
Integrating reviews into your local SEO
The only guaranteed way to make sure that reviews boost your local SEO is to create a Google My Business account and make sure that all reviewers post their reviews there rather than on other websites. While Google does use reviews from other websites, it will definitely use reviews on its own platform, so better to be safe than sorry.