Most of the time, migrations fail because of these 7 common reasons.
These include the following:
Did not set clear goals and objectives ahead of time.
Insufficient time and resources because of poor planning.
Did not specify the scope of the migration.
Only asking for help when major decisions have already been made. SEO firms should be notified even on the planning stage.
Unexpected web design changes that affected the content.
No time allotted of testing and fixing bugs.
Did not anticipate the updates made by Google.
Strategize ahead of time.
You need to understand that migration is NOT always technical. More than the SEO, you also need to assess the results you want to achieve.
Ask yourself, what do I want to happen for my website? What are desired results in this migration process? For most websites, it's really about growth and moving forward.
Whatever your reasons are, know the risks ahead. For sure, each type of migration – whether you are changing domain names or moving to a new platform – has its own set of problems. Thus, it is important to consult your customers or clients first before making huge website changes.
Little details count.
When it comes to planning, be very specific. It's not enough to set vague goals. Take time to set boundaries and lay out the scope of your plan.
To be able avoid setbacks, it's important to set realistic expectations and provide an estimation of how long each task should take. By doing this, you very well know what are the things within your control and what aren't.
So, schedule ahead of time and anticipate certain problems. Try to allocate time because there could be delays due to the holidays or the Christmas break. People would be very busy at this time. It would be very impractical to launch your site when the festive holidays are happening. Instead, do it before Thanksgiving so you will still have time to correct some bugs. If not, website traffic and sales for Black Friday, Cyber Monday, and Christmas will surely be affected.
There are things that are out of your control.
Despite planning ahead, there will be things that are beyond your control. You cannot predict when Google will publish a new update or when your host provider will encounter outages. These things – and more – are few of the unexpected things you will experience. Hence, you can't do anything and just prepare your best weapons. Soon or later, you will encounter unforeseen circumstances that are totally unavoidable.
If you need help, ask immediately.
SEO migrations do not happen instantly. It is a combination of various efforts. Sometimes, it's too late for SEO firms to help your website because you did not involve them early on.
Thus, it is important to ask for professional help and involve them in the various critical decisions. Usually, these decisions are not even on the website itself and yet it will impact the future performance. So, be careful on doing it on your own. Before applying any significant chances, take time to test and consult people first. Otherwise, it will very difficult to undo and restore the website's original state.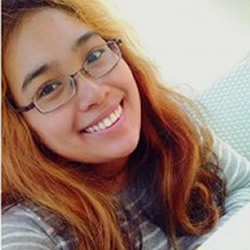 Latest posts by Carmel Lago
(see all)