Search engine optimization (SEO) is a crucial process if you want your pages to rank. As much as it can be a very technical task, some simple steps can get you started. Even if you only have a working knowledge of your website, you can use the following tips to boost your rankings: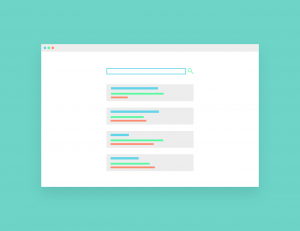 Boost internal linking
When it comes to linking, many website owners only prioritize backlinks. They often forget that internal links are equally important.
The process of internal linking makes your site more navigable. It drives traffic to your inner pages while allowing the search engine to crawl your site faster and easier.
Most of all, internal linking allows you to channel more weight into other pages. This way, traffic and conversion will trickle down to other posts.
Improve loading speeds
Site speed is one of the leading ranking factors of Google. Take note that if your pages load longer than 3 seconds, users will look for another option that loads faster. Aside from losing traffic, search engines will also see this as a red flag of poor navigability.
So how can you boost your site speed? Reduce file sizes, use third-party hosting services, and remove unnecessary plugins that eat up your website's bandwidth.
Start a blog section
SEO won't be complete without a blog section on your website. This portion allows you to utilize tons of keywords on a regular basis. Also, it helps attract an audience by giving useful information and other resources.
Aside from that, your blog posts generate additional pages that you can share on social media and other platforms. This way, you can increase traffic to your website while satisfying other ranking factors.
Become mobile-friendly
Last year, Google rolled out its mobile-first indexing algorithm. From prioritizing desktop versions of websites, the search giant switched to mobile versions. This means that a website with a mobile-friendly design will rank better than those who don't.
This is rooted in the fact that mobile search is constantly growing. Currently, about 60% of the entire web traffic is generated through mobile devices.
Make each page navigable
Always put yourself in the position of your users. Visit the front end of your website and check if each button, link, and redirects are working properly. Take note that broken links will impact your rankings as much as it will be an inconvenience for visitors.
A complete audit of your website will reveal any issues with its functions.
Write meta descriptions
Meta descriptions are the short snippets that show at the bottom of each search result title. This is the best place to put call to actions and to optimize your keywords. Always make it descriptive, concise, and straight to the point. Take note that meta descriptions are only 160 characters maximum.
Produce quality content 
Google is smart and it can detect duplicate and plagiarized content. So if you want to rank higher, produce unique content with topics relevant to your niche. Also, don't forget to optimize it with low competitive keywords with decent traffic. That way, you can enjoy visibility and potential conversion.